If you searched for the best WooCommerce UPS plugin, this is the right place! I'll show you where from you can download the plugin for free and the basic configuration. You'll learn how to use dynamic rates, fallback cost, and other useful features of the integration.
Best WooCommerce UPS shipping plugin
We created yet another plugin. It's the best WooCommerce UPS plugin! You don't have to take our word for it. You'll see that by yourself while reading this article.

I an going to demonstrate you one of the plugin's killer-features. Look how the dynamic rates work in the checkout: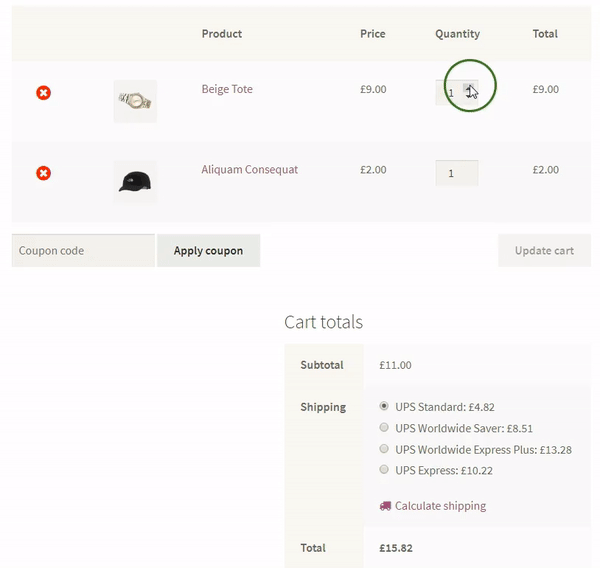 When I change the cart contents, the rates update in a moment. It works completely automatically.
This plugin has some other features you can configure on the settings screen: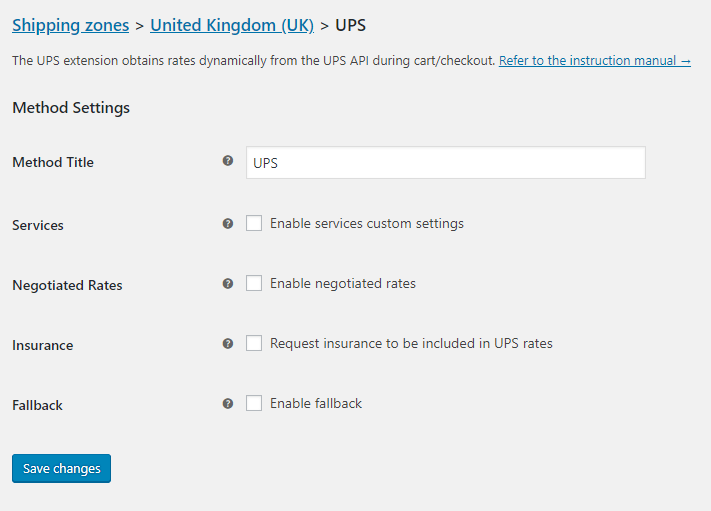 I'll show you how to configure these options later in this article.
This best WooCommerce UPS plugin is a brand new addition to our lineup. Since we started our WooCommerce plugin business in 2013, we've developed over 30 plugins. Not to mention that over 4,000 stores worldwide use our plugins on a daily basis!
Look at our user's reviews to be sure this is the best WooCommerce UPS plugin for you: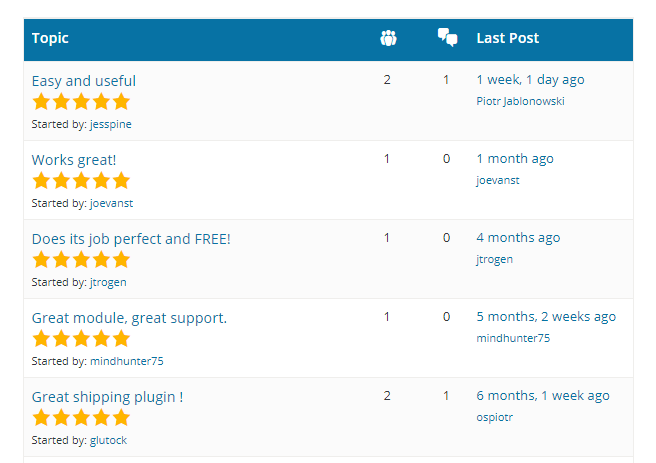 What's more, you can download the plugin for free!
UPS WooCommerce Live Rates and Access Points
UPS WooCommerce plugin lets you offer a full range of UPS shipping options. UPS Access Points support and Live Shipping Rates, integrate in 5 minutes.
Download for free
or
Go to WordPress.org
WP Desk
Last Updated: 2019-08-12
Works with WooCommerce 3.2.0 - 3.6.x
How to set up UPS shipping in WooCommerce
I will cover configuration process in short.
I have already created a 
WooCommerce UPS guide
. You can find more information about configuration process in there.
Once you download and install the plugin, you can go to the settings screen:

You need to provide your credentials there: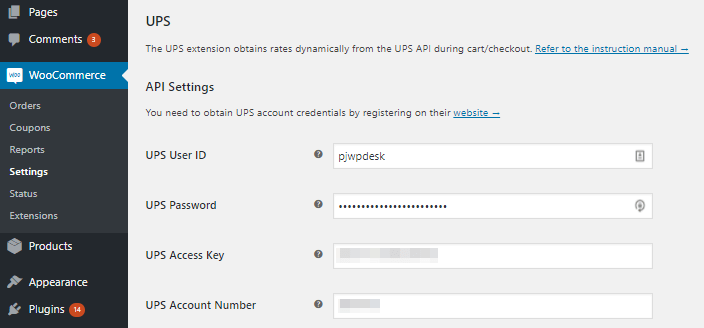 Next, add the UPS shipping method to a shipping zone: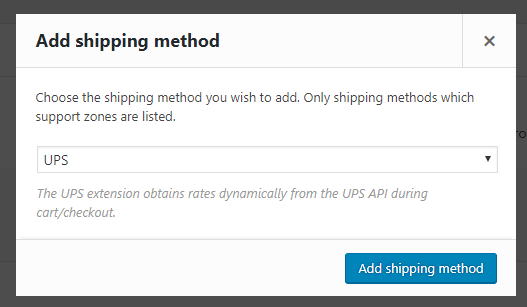 It's all you have to do. UPS shipping method will now work automatically. The rates will update live based on the cart contents (by weight) and your customer's location.
However, it's not everything this plugin can offer!
Additional features of best WooCommerce UPS plugin
Once you create the UPS shipping method in your store, you can configure it: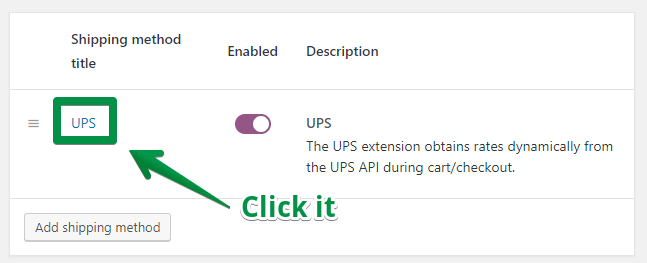 There are some useful features in here. Let me guide you through them one by one.
Method title

Here you can change the method title. The change will be visible on the shipping methods list in the admin.

However, at checkout, you won't see the shipping method title you set. Instead, you will see UPS services names such as UPS Express, UPS Standard etc. You can change them, too.
Services custom settings
First, mark the Enable services custom settings checkbox: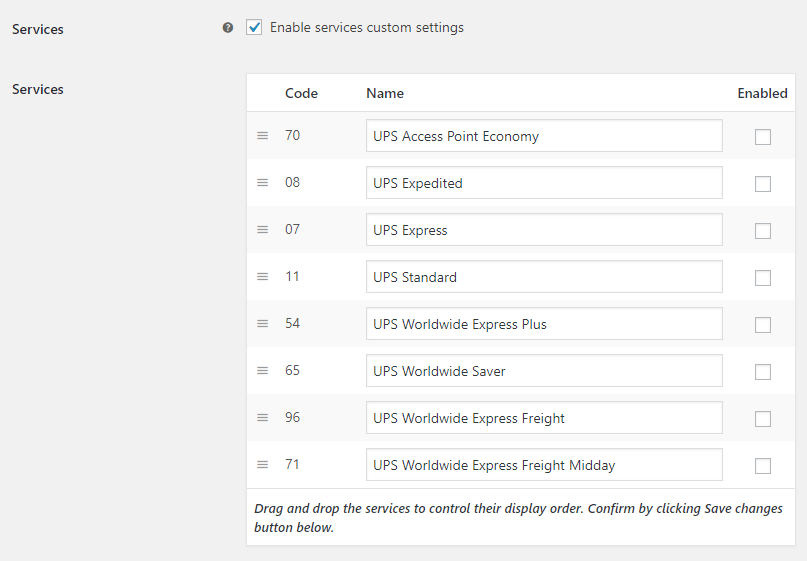 A new section will appear on the screen. Here you can make two types of changes:
rename services,
enable or disable services.
The first option lets you provide your own names i.e. 'Express Delivery' instead of 'UPS Express'. That name shows up in the store: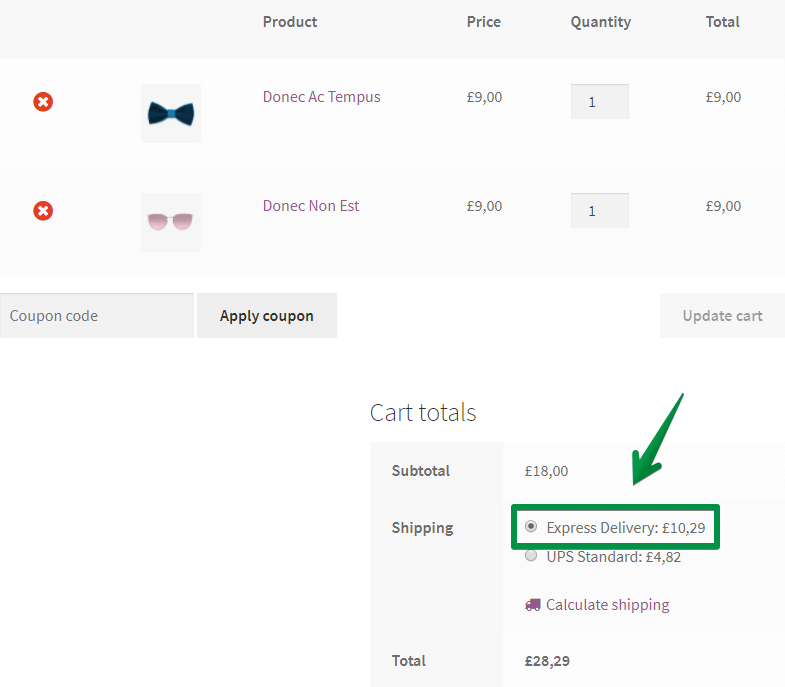 The second option lets you disable services you don't want to use in your shop. Of course, some of them would never show up in the customer's checkout. That's because the services show up only if they are available for the customer's address.
Negotiated rates
You can negotiate your own rates with UPS. If you have negotiated rates, you can enable them in here.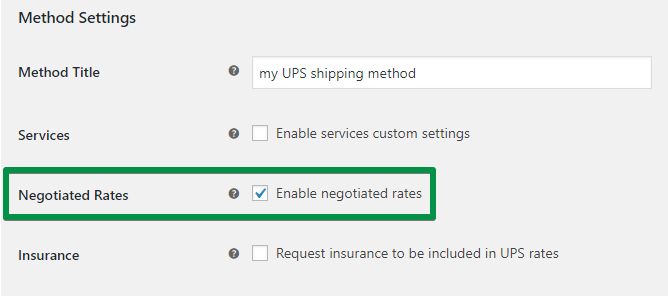 Insurance
With this option, you can include an insurance in UPS rates.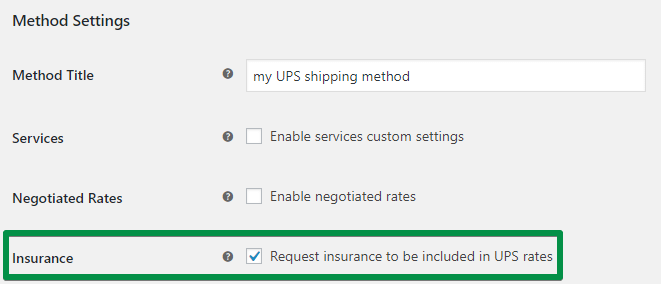 Once you enable this option, all rates in your WooCommerce checkout will include insurance fees.
Fallback
Fallback works when UPS API doesn't work or it doesn't provide any result.

This option can be useful in some situations.
Let's say your origin address doesn't let you ship to some countries. UPS just doesn't support it. But you live near the border and you can easily send parcels from across the border. You can offer UPS shipping then, from the other country. You just need to enter the shipping cost for such situation.
If you want to use fallback in your store, mark the Fallback checkbox. The Fallback Cost is the flat rate you can set yourself.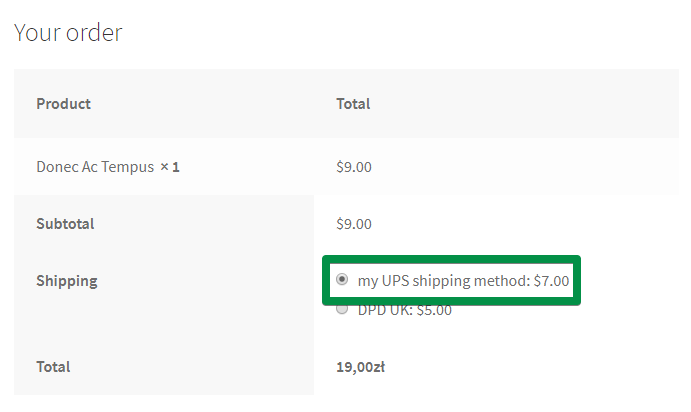 As you can see, the Method Title shows up when fallback appears in the checkout. That's because it's not any of UPS services. We configured this title in the beginning.
Are you ready to use the best WooCommerce UPS plugin?
Would you like to try the plugin yourself after reading this brief guide and seeing all useful features?
Download WooCommerce UPS Shipping for free →
Use the comments section below if you want to give us your feedback or you need help. We're happy to hear how it works for you.
Also, will you find our Ultimate Shipping Guide interesting for you?