Black Friday is here! As usual, we want to offer you something extra. This year all of our plugins will be available with 30% off. Just use our special promo code and get reliable plugins with a special offer.

We like to make things easy. That's why all you have to do to get 30% off our plugins is to apply our promo code "BF2019".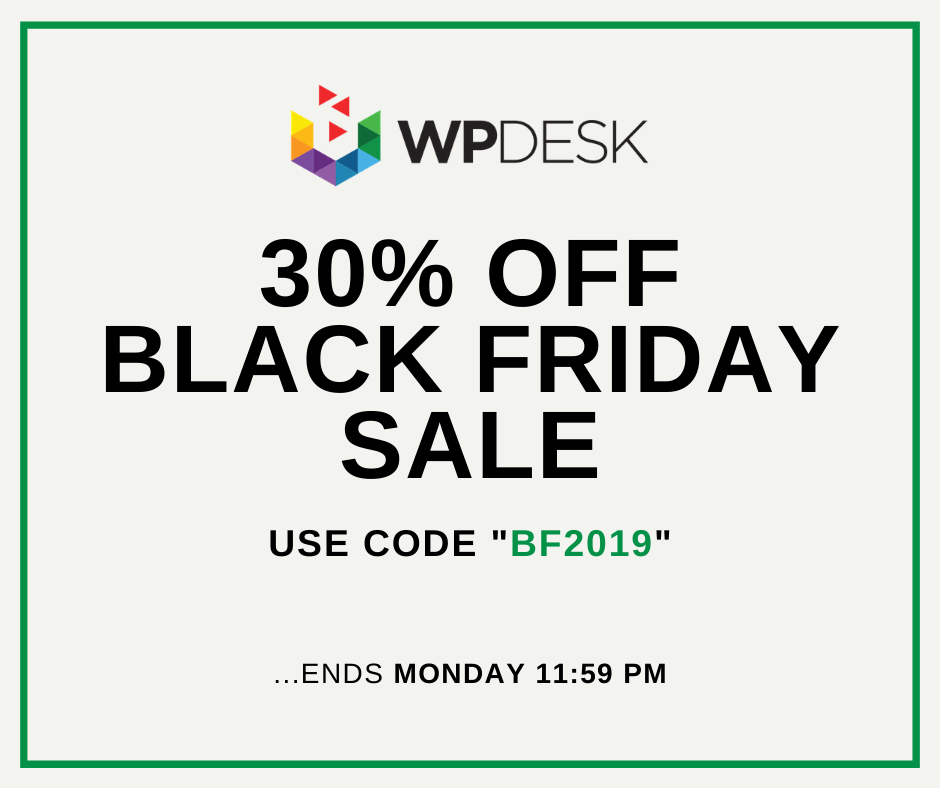 Black Friday & Cyber Monday special offer lasts until midnight UTC+1 2nd December. You can use it in both of our stores - wpdesk.net and flexibleshipping.com. The rules are the same for both of our stores.
You can sign in to our newsletter below this article, so you don't miss special offers like Black Friday.
Black Friday special offer - rules
We know that you can't wait to buy our plugins at a great price, but we have to inform you of our rules. They are really simple!
Just enter BF2019 at checkout to get everything 30% off. Promo code will be valid from 29th November to midnight UTC+1 2nd December. It can be applied only for a new purchase, it won't work for the renewals.
Click on this button to automatically apply coupon to your cart!