There is a method to bulk print invoices in WooCommerce. I'll show you how to make it in this quick tutorial. We will use a free plugin and it won't take long. Let's begin then!
Once you already issue an invoice, you can simply download it from the Download tab.
You can find it in the Invoices → Settings menu.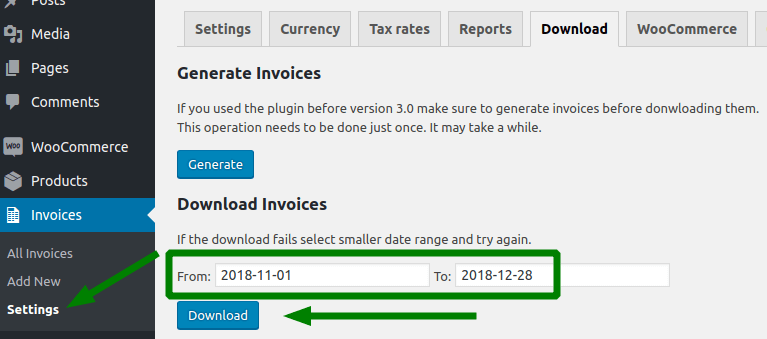 As you see in the screenshot, you need to set a date range. Then simply click the Download button. This way you will download a ZIP file with all the invoices from a specified date range. Next, unzip the file and bulk print invoices from the folder.
Does this method fit your needs? If so, check out the plugin you need.
How to issue an invoice?
You need a plugin first
In general, you need an invoicing plugin. There's one on the market that people use and recommend. It is compatible with both WordPress and WooCommerce. I mean you don't need WooCommerce to use it.
Flexible Invoices WooCommerce

£

79
Automatically issue PDF invoices and corrections in accordance with the EU law. Add EU VAT Number to WooCommerce checkout.
Add to cart
or
View Details
WP Desk
Last Updated: 2020-09-08
Works with WooCommerce 4.0.0 - 4.4.x
Flexible Invoices for WooCommerce is an extension for Flexible Invoices for WordPress. You will need to install and activate the free version before activating the Flexible Invoices for WooCommerce plugin: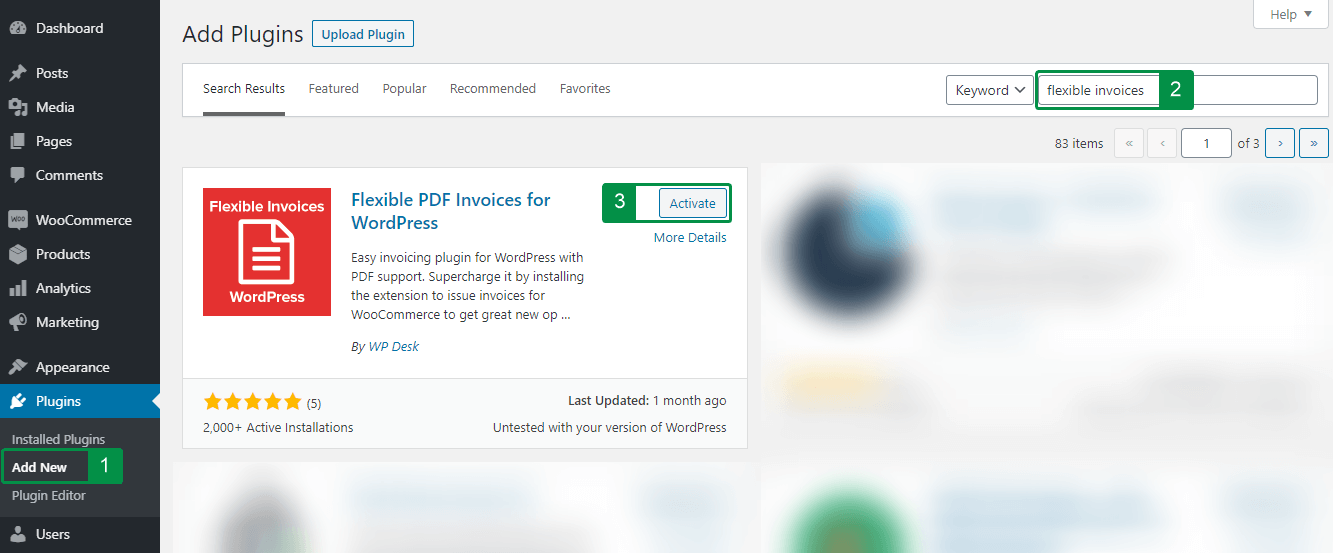 A lot of users (over 2,000 in fact) use this plugin on a daily basis. In general, they are happy with this piece of code :)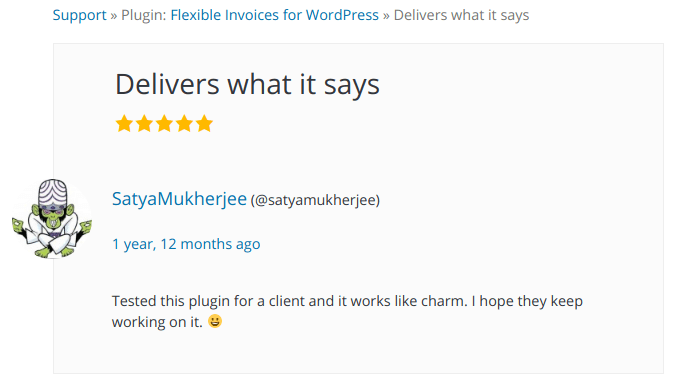 Flexible Invoices lets you:
Issue and save invoices as PDF
Add, edit and delete invoices
Manage currencies, tax rates, and payment methods
Generate and bulk download invoices by a date range (then you can bulk print invoices)
Set the initial number for invoices if you begin using the plugin throughout the year
and much more.
Issuing an invoice
Once you install and activate the plugin, you can issue an invoice.
Go to Invoices → Add New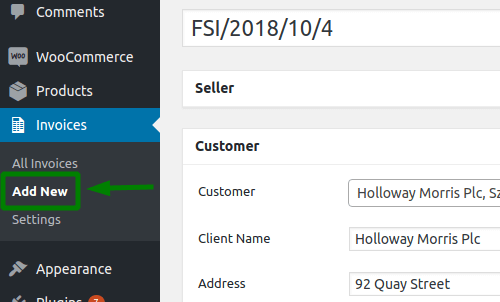 Then, select a customer or provide customer details manually: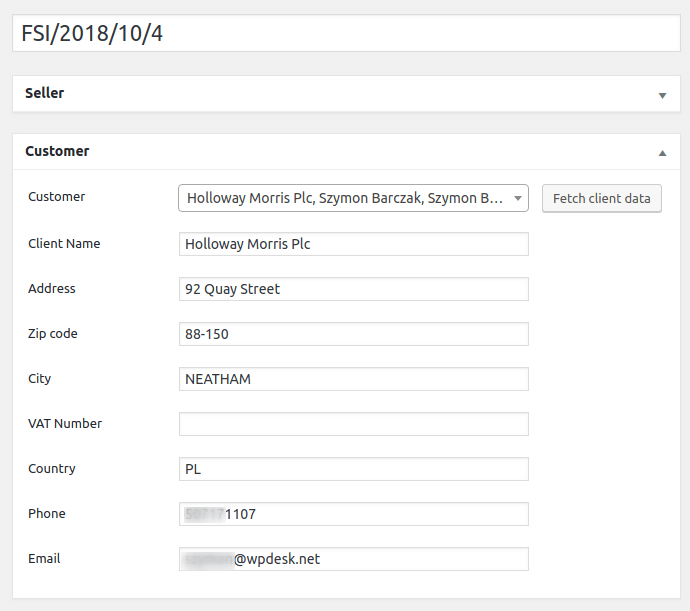 This plugin lets you choose customers from your WordPress database. A customer is a user in fact.
Next, fill these fields: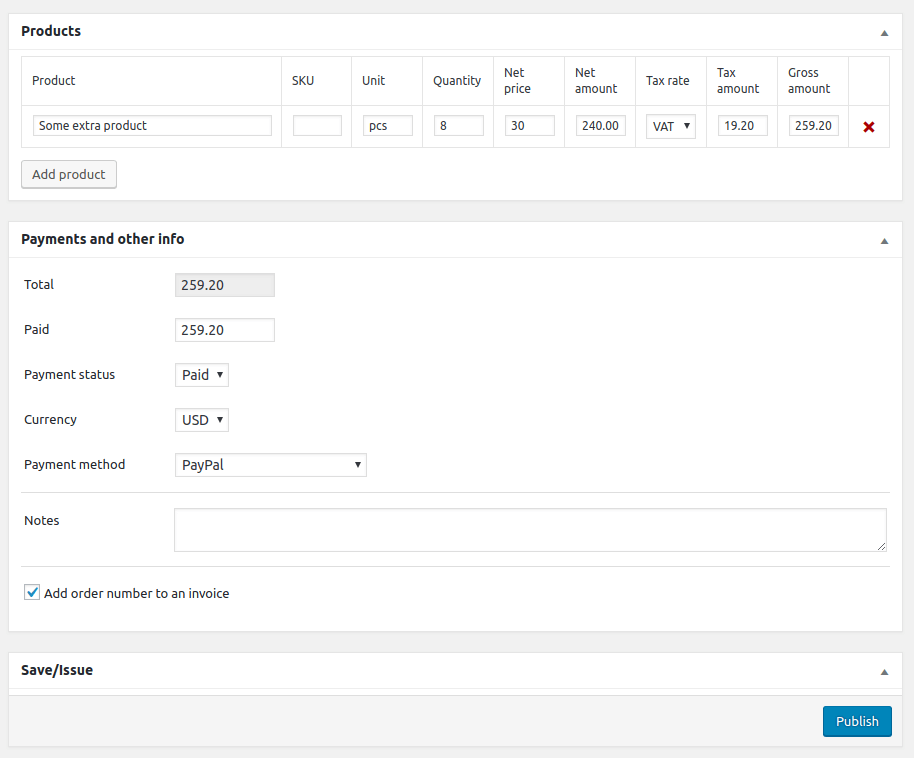 Flexible Invoices plugin calculates amounts automatically. Look: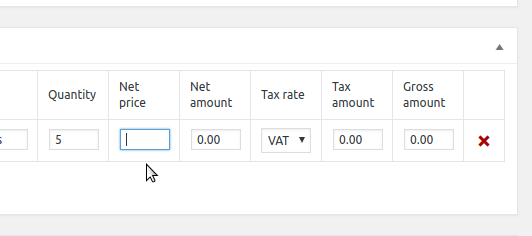 The last step is to issue the invoice by clicking Publish.
You can download and bulk print invoices once you issue a few of them.
Currency invoices and MOSS support
Additionally, from version 2.9 the Flexible Invoices WooCommerce plugin is following the EU law! Now you can issue invoices for MOSS transactions and currency invoices for your foreign customers in WooCommerce. Check these new options for MOSS transactions: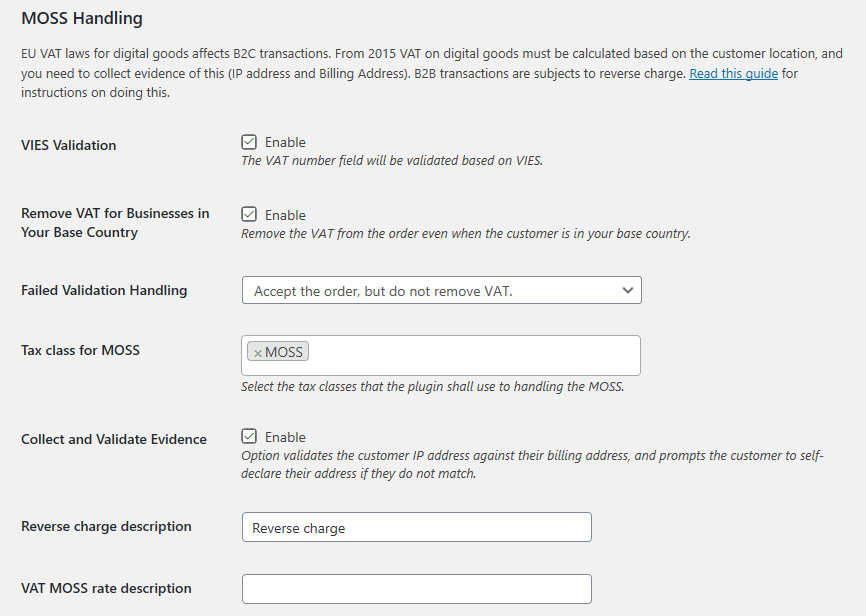 Use them to benefit from new possibilities for your store when selling your digital goods to European customers! Try these new options and different kinds of invoices in demo.
Summary
In this article, you've learned how to bulk print invoices in WooCommerce. How do you like it? Let me know in the comments section below.