I wrote this article to show you how to issue currency invoices in WooCommerce. Happy reading!  
The Flexible Invoices WooCommerce plugin allows you to issue invoices for orders in a different currency from its beginning. Issuing an invoice for European customers with proper VAT rates is now possible. The conversion rate for such a VAT invoice will be automatically taken from the European Central Bank. What is more, the conversion table will appear on your invoices as well. Learn more about how to issue such a currency invoice in your WooCommerce store!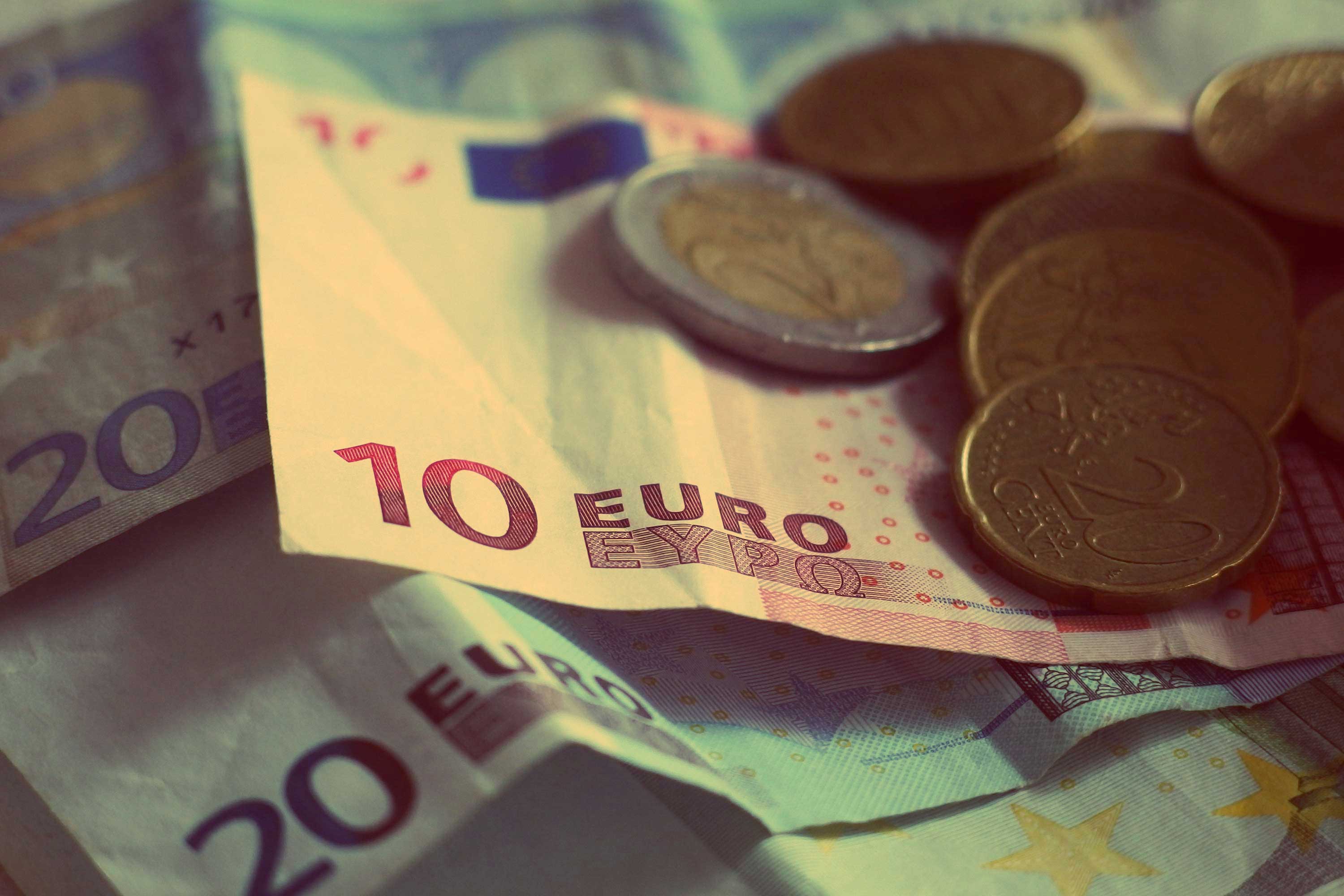 How does VAT conversion work on a currency invoice for MOSS
Invoices in other currencies may include VAT rates from different European countries. This will happen, for example, when you sell digital products and your customers are natural persons from other European countries. It would be burdensome to register in each country to properly settle VAT for such transactions. For this reason, the MOSS procedure has been introduced in the European Union so that it easier to sell your products and process such orders.
A few days ago I wrote an article focusing on, how to issue an invoice in the EU using WooCommerce. I concentrated on the MOSS procedure on invoices. Next, I showed where to set the tax rates that will be used for digital products. Thanks to them, WooCommerce will correctly choose the tax rate according to the buyer's country. With several VAT rates and the right rate for converting amounts on invoices, it's a good idea to make sure you do it right.
I also wrote a longer article about Flexible Invoices WooCommerce following the EU law.
How to issue a currency invoice in WooCommerce for MOSS transactions?
The Flexible Invoices WooCommerce plugin allows you to add the appropriate table with the VAT conversion on the currency invoice in your WooCommerce store. In the beginning, check the plugin settings to make this table appear:

You can choose the currency to which the tax is to be converted on the currency invoice. The table will be added and the amounts converted at the rate automatically taken from the European Central Bank. The invoice will, therefore, receive an appropriate conversion of orders placed in other currencies - to the one you choose and set. See this example of such a currency invoice: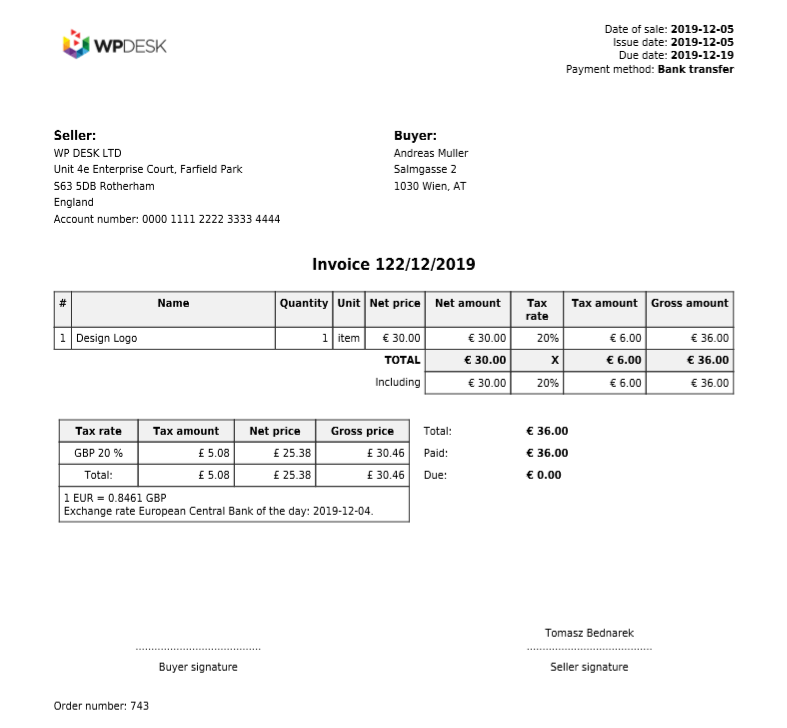 How to set prices and currency conversion in WooCommerce
If you want to set prices of your products in different currencies depending on countries, you can use a currency switcher plugin. For example, the Price Based on Countries plugin will help you set fixed prices for products in other currencies. It will also change the currency by recognizing the buyer's country. You can also use another plugin that will display product prices and will change the currency in your store for customers from various countries.
The Flexible Invoices WooCommerce plugin will ensure that for such orders (in different currency), a currency invoice will be issued with a conversion table. The plugin will also allow you to edit such an invoice and select the exchange date:

How to issue a currency invoice in WooCommerce with VAT conversion for MOSS transactions
I showed you in this article how you can issue currency invoices in WooCommerce. Then, I described how you can do that with the Flexible Invoices WooCommerce plugin. When doing international business and selling to customers in Europe, the plugin will allow you to invoice for your foreign customers. Moreover, it will automatically convert the order amounts and VAT at the rate taken from the European Central Bank. This will help you to process such transactions easily as well as to comply with tax law requirements.
Flexible Invoices WooCommerce

£

79
Automatically issue PDF invoices and corrections in accordance with the EU law. Add EU VAT Number to WooCommerce checkout.
Add to cart
or
View Details
WP Desk
Last Updated: 2020-09-08
Works with WooCommerce 4.0.0 - 4.4.x
You can test new functionalities of the plugin e.g. issuing currency invoices in WooCommerce in the free demo. Feel free to write your comment if you want to know more or have ideas for further improvements for the plugin. Finally, I invite you to visit the product page.