Speeding up your WooCommerce store processes is a must in the fast-paced world. In this article, you will learn how to print a WooCommerce order and an address label with a plugin. Those two things can help you speed up your WooCommerce order processing. Read more about your WooCommerce Order Print Plugin!
How to print a WooCommerce order & address label
You will read about:
With those functionalities, you can master order fulfillment. Did you know that almost 20% of customers have canceled an order because of slow delivery? Delivery's not only shipping; it starts in your store, right after purchase.
How to print order details in WooCommerce
WooCommerce has no default functionality to print orders. You can see order details: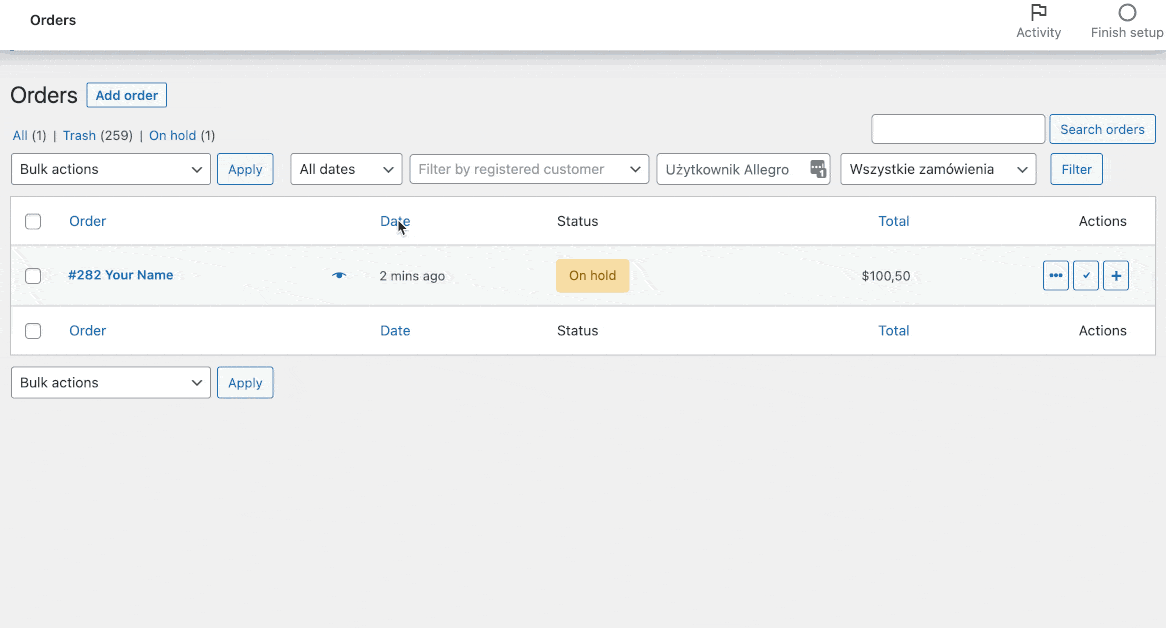 But you can't print it and send it to the customer with the order. There is also no bulk action that allows you to view multiple orders. That's why you need the Print Orders and Address Labels plugin!
Install Print Orders and Address Labels plugin
Print Orders and Address Labels WooCommerce

£

29
Speed up the fulfillment process, packing and shipping by printing address labels and order details.
Add to cart
or
View Details
WP Desk
Last Updated: 2022-04-07
Works with WooCommerce 6.0 - 6.4.x
Naturally, you'll need to begin by buying, installing, and activating the plugin. If you are new to the WooCommerce world, you can read our step-by-step guide about it.
After following the steps, you will find the plugin in your WordPress Dashboard.
Plugins setup
First, go to WooCommerce > Printing, and you will find a window with Company Details.
You can add your company name and address, also VAT number. This data will show in the footer of orders details and on the order slips if you use a particular tag.
These settings are optional; it's up to you to add them.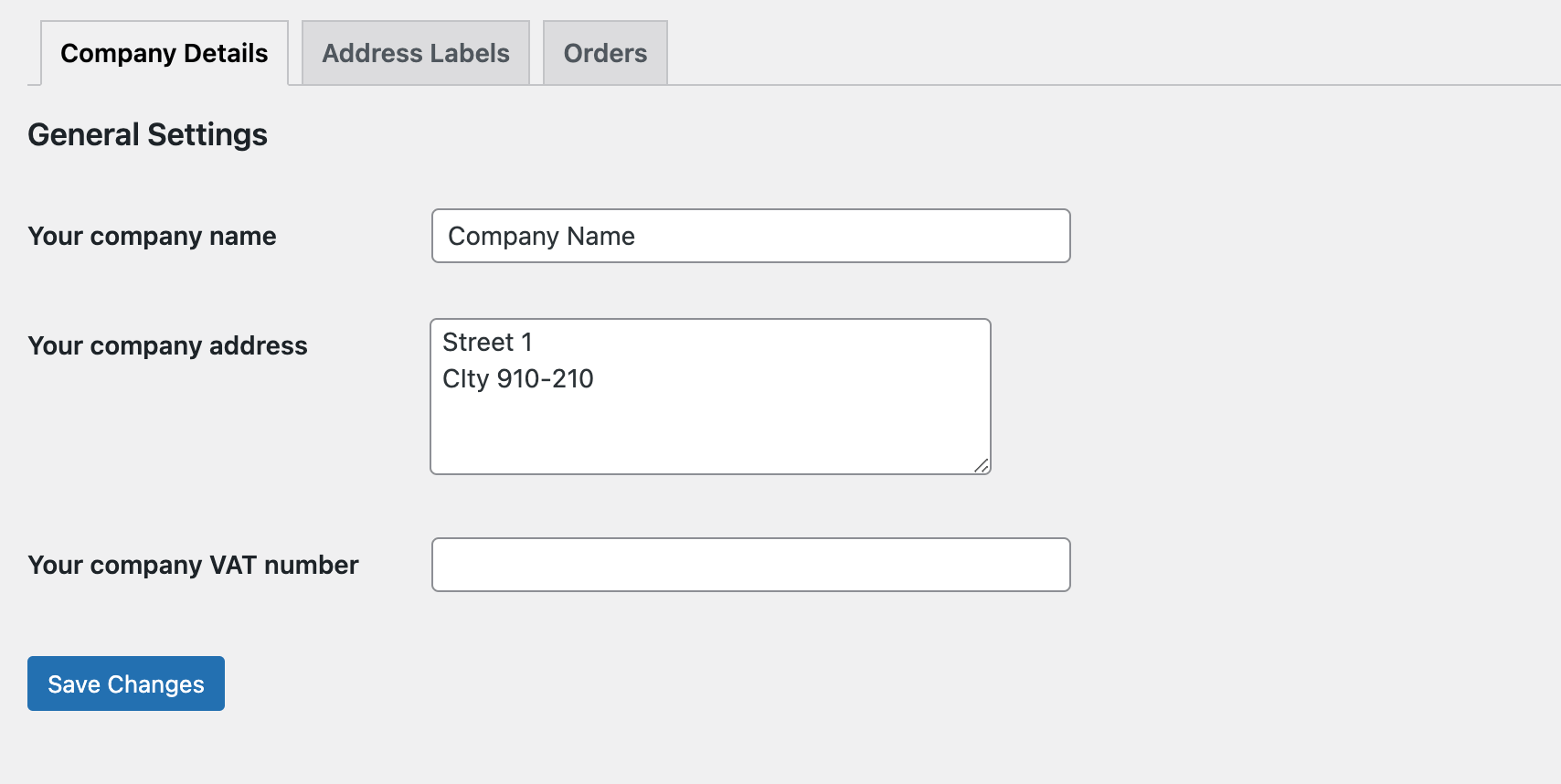 Printing orders details
Printing orders details help identify the items to include in the order. You can use them in the fulfillment process and ship them to customers.
First, go to WooCommerce > Printing and choose the Orders Tab



Do not split orders per page - If you select this option, the orders will be printed on one page. You can choose this option if you use order details in the packing process and do not ship them to your customers. It's an excellent opportunity for eco-friendly printing.

Check the Attach order details to customer emails checkbox if you want the customer to receive order details as an attachment. The last option is the possibility to add a download link to my account. The customer will use the order details whenever he wants.



You may also show additional information with the Custom Fields section. Use meta names from the database and add them as new custom fields. I will show you how to add the payment method. Start with naming a custom field; the name will display on the order details page, then add meta_name. In this case, it is _payment_method.



Configuration is ready; now go to the order list, check orders that you want to print out. Choose Print order details from the mass action list.


Printing order slips
Now I will show you how to create your custom order slip.
First, go to the Address Labels tab in plugin settings. Here you can configure the appearance of your label—Start with page setup and paper size. I choose A4 and standard size 209 X 297mm. But you can configure it precisely for your needs.



Choose numbers of rows and columns; the plugin will automatically divide the page evenly in a given number of columns and rows. Decide about font size and page orientation.



The last step is adding content. You will find there ready-to-use shortcodes. Just copy and paste the ones you need. Save changes, and now you can print out order slips to every order in your shop.



Now you can print the order packing list. Go to the order list and select the orders you want to print and choose bulk action:



If you are familiar with PHP code you can edit and change the label template. You can find more information
in the documentation.
Print WooCommerce Order with the plugin - Demo
I hope this article is helpful and will help automate and speed up processes in your store. You can try Printing a WooCommerce Order and Address Label with the plugin in your free demo.
Print Orders and Address Labels WooCommerce

£

29
Speed up the fulfillment process, packing and shipping by printing address labels and order details.
Add to cart
or
View Details
WP Desk
Last Updated: 2022-04-07
Works with WooCommerce 6.0 - 6.4.x