In version 3.0 of Flexible Invoices for WooCommerce we've provided key changes that help us to develop the plugin and its basic version - Flexible PDF Invoices for WordPress. In this article, you can read about the reasons and consequences of the changes. You also find out how to issue proforma invoices in WooCommerce.
But let's start with new features...
Proforma in WooCommerce & New features for Flexible PDF Invoices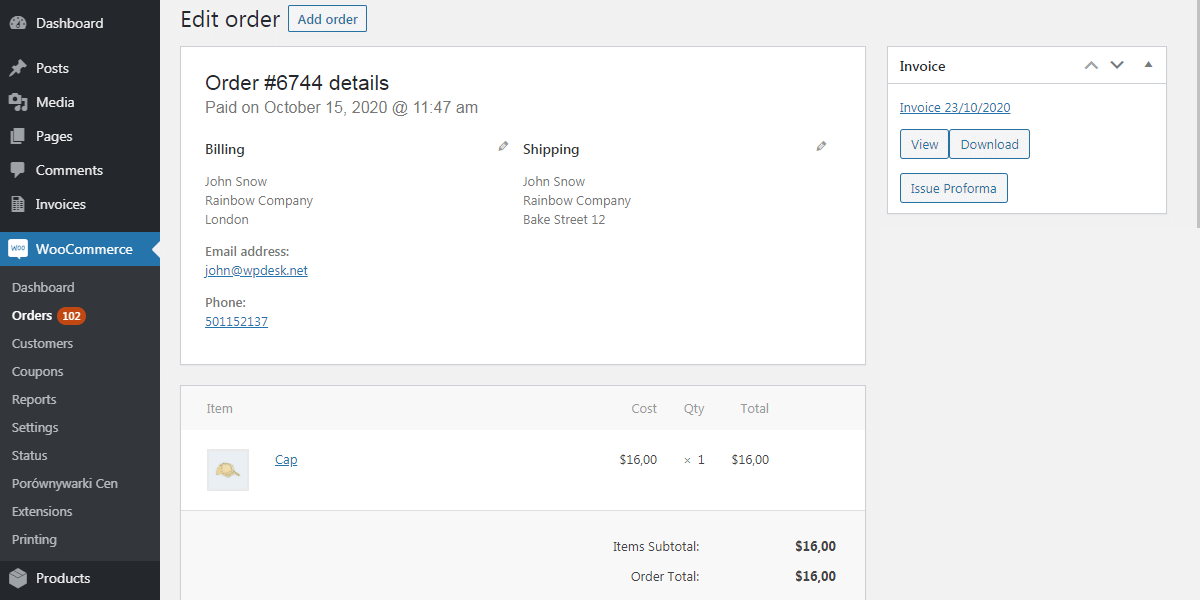 At first, proforma invoice in WooCommerce. You will be able to issue proforma invoices automatically for WooCommerce and specify a separate numbering for them. In this way, you will easily issue a proforma for bank transfers or CoD and a regular invoice for other payments.
Secondly, the plugin interface. We have made major changes to the plugin interface so that new users will find themselves better in setting all features.
What further work are we planning?
The changes in WooCommerce Invoices are a prelude to the fireworks we have planned in Flexible PDF Invoices for WordPress.
Most importantly, the Flexible Invoices for WordPress plugin will receive support for WooCommerce in 2020. Until now WooCommerce support was only available in the PRO version. Look forward to the new article on the blog about issuing PDF invoices manually for WooCommerce orders!
The next time Flexible PDF Invoices for WordPress are updated, the name of the plugin will also change to Flexible Invoices for WooCommerce & WordPress. This may be a small thing for you, but it indicates the direction of plugin development.
Why have we decided to change?
There were at least several reasons for the changes. The most important one is the possibility to develop both plugins (PRO and free versions) independently. As you might know, Flexible Invoices for WooCommerce could not be used without Flexible PDF Invoices for WordPress. The PRO version required the free plugin to work. This dependency led to difficulties in implementing new functionalities and issues after updates.
Therefore, dividing the free and paid plugins will lead to chances of the plugin's development, new features and reduce number of bugs.
Why should you decide to upgrade?
In the coming months, we will be collecting data about your needs, and, based on this, we will be deciding on new features and functionalities for Flexible Invoices, which allows you to adapt the plugin to your needs.
Our ideas include customizing the appearance of WooCommerce PDF invoices, advanced filtering on the invoice list, and sharing documents to clouds such as Dropbox and Google Cloud. What's more, we are also planning to develop contextual help in the plugin. And create content about tax and invoicing in WooCommerce.
You may be also interested in...
How to automatically invoice in WooCommerce?
How to issue correction invoices in WooCommerce?