Flexible Product Fields extends WooCommerce product options with additional fields and other features. It means that the store customer gets an extensive tool that makes it possible to adjust the product to the needs. FPF is also an administrator toolkit. The update to version 1.5.0 introduced the option to save the WooCommerce product config available for the store manager.
A WooCommerce product with variants does not have a separate URL for each variant. Of course this will not be a problem for all stores. FPF is not based on variants but on groups with fields. Each such field (and the associated option) is a product parameter.
On the product subpage (just above the "Add to cart" button) there is now an additional "Save product config" button. The option is visible to the store administrator and clicking on the button will save the current configuration of the selected product. The configuration will be available for use as a URL in the browser bar. The address with parameters will appear after reloading the page. The new feature is available immediately after the update and requires no additional configuration.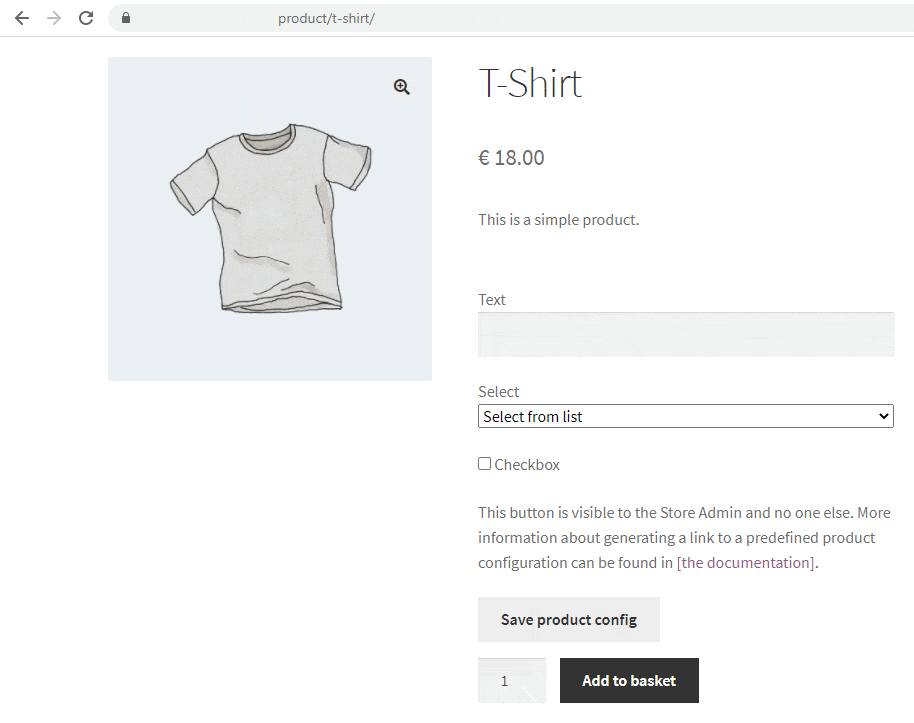 Case study
The idea for a new function appeared thanks to our client. His shop was offering paragliding flights and he was keen to create a pricing table with available packages and links to them. But each package was not a separate product. The offered packages are one product - but with other Flexible Product Fields options selected after loading the product subpage. So a mechanism was needed to translate the configured product into a URL.
Idea assumptions
feature available to the store admin and no one else
a mechanism covering all fields available to the shop customer
simple URL extraction
The result is the WooCommerce product config save feature mentioned at the beginning. The adopted solution is the simplest possible because it requires one click.
Other application examples
There are no restrictions on the use of information in the form of a link. Now it is much easier for the customer to configure a complex product. It will also be simple to personalize the product for a specific customer.
From now on it is possible to link to the finished product:
on other subpages of the store (e.g. in the menu or in the price table)
in social media as well as in emails and mailings
using AdWords campaigns
using a banner (or other graphic element) on the site
when communicating with a client in a chat or other support tool
and other cases
Flexible Product Fields PRO WooCommerce

£

59
Create a product wizard to sell engravings, gift wrapping, gift messages, business cards, stamps and optionally charge for it (fixed or percentage).
Add to cart
or
View Details
WP Desk
Last Updated: 2022-06-14
Works with WooCommerce 6.2 - 6.6.x