Billing is the default section of WooCommerce checkout. It means you can use the Flexible Checkout Fields plugin to add WooCommerce custom billing fields. In this article, I'll show you how!
Checkout - Billing
How does the Billing section look like by default? You know the picture: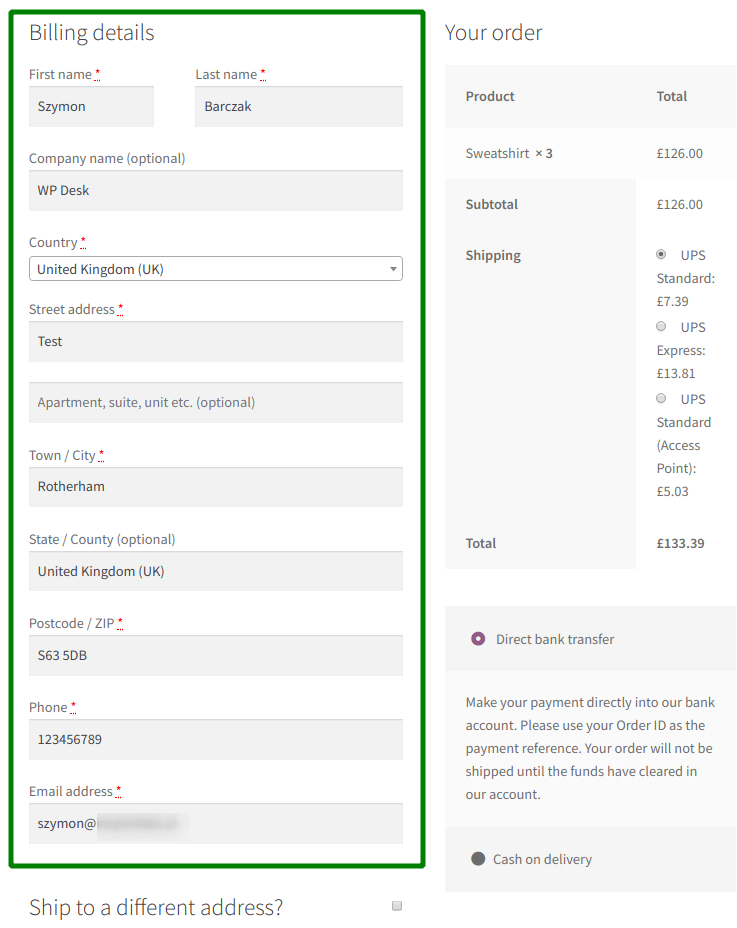 You can place a lot of custom fields of different types in here:
Single Line Text
Paragraph Text
Checkbox
Radio button
Select (Drop Down)
Date
Time
Color Picker
HTML or plain text
File Upload
That's how they look like: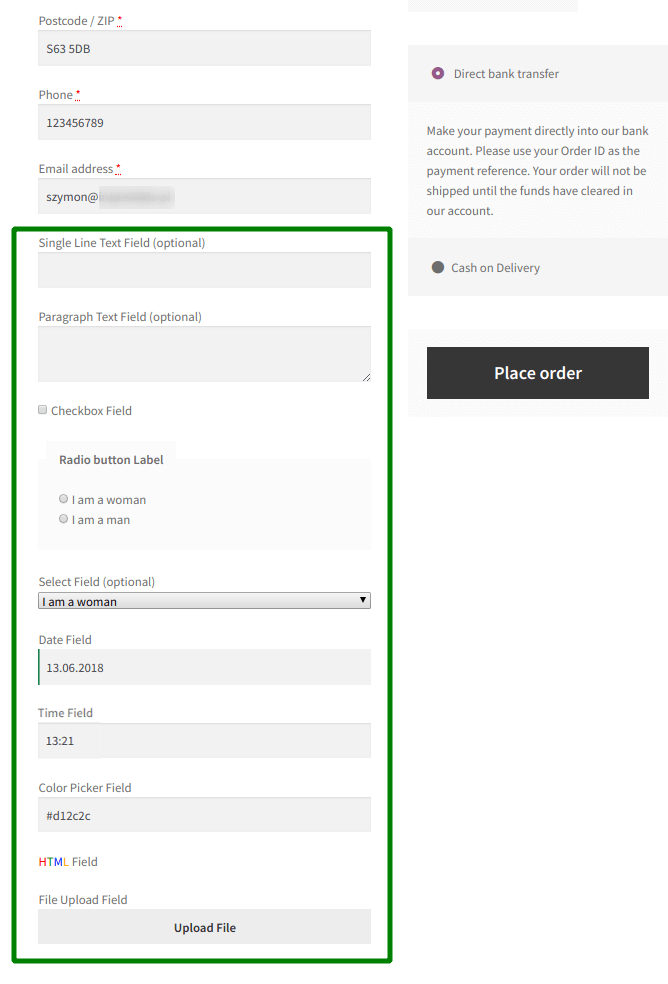 You can set your own styling if you want to. I used the default one with Storefront theme.
Also, you can place two custom fields in one line: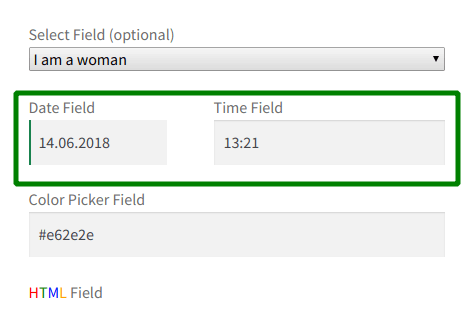 You need just one plugin to create all these fields. I'll show you the plugin next.
Flexible Checkout Fields

It is a very useful piece of code. That's what people say :)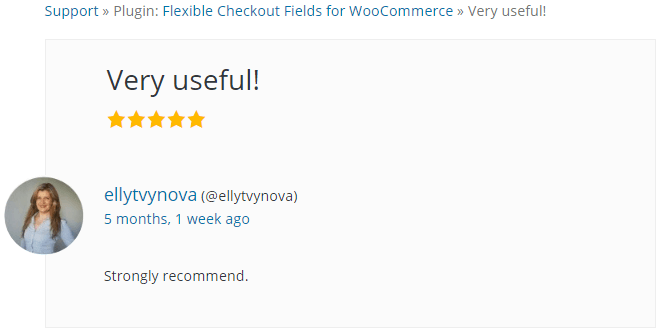 You can use it to create WooCommerce Custom Billing Fields. However, you can do much more with this plugin!
Flexible Checkout Fields lets you:
easily add custom fields to the checkout,
edit the present ones,
rearrange fields in the checkout etc.
In this guide, I'll show you how to add WooCommerce Custom Billing Fields to your store. However, we have created other guides about this plugin's features. I'll link them at the end of this article.
You can download this plugin for free but you may need the PRO version. We limited the free version to two types of custom fields only:
Single Line Text
Paragraph Text
However, check out this plugin for free before you buy!
Flexible Checkout Fields WooCommerce
Edit, add new or hide unnecessary fields from the checkout form. It's all about conversions and better user experience.
Download for free
or
Go to WordPress.org
WP Desk
Last Updated: 2021-11-29
Works with WooCommerce 5.2.0 - 5.5.x
How to configure WooCommerce custom billing fields
Once you install and activate the plugin, you can configure it.
Go to WooCommerce → Checkout Fields. You'll find Billing section here. Select Field type, provide a Label and click Add Field button: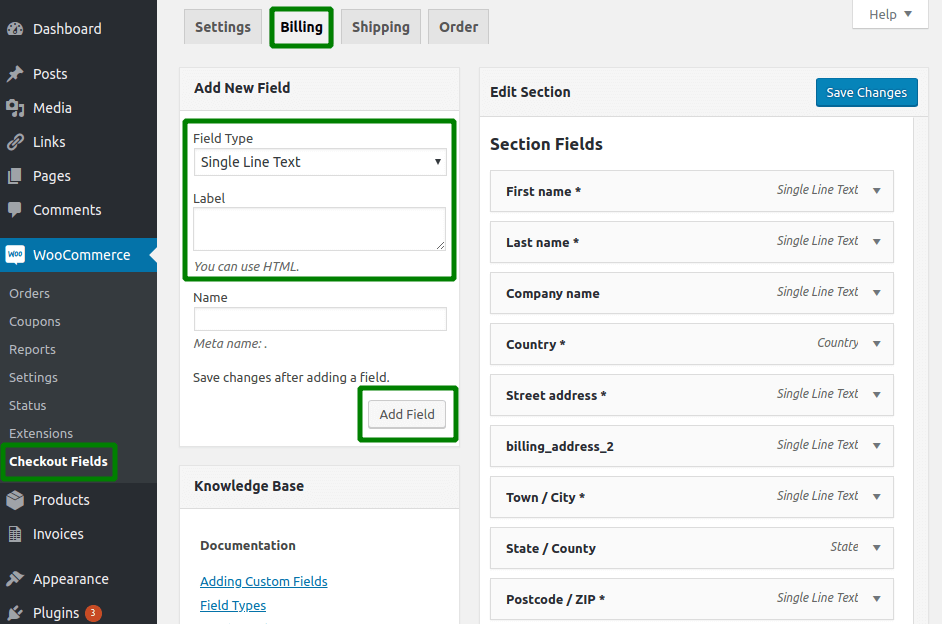 Depending on the version (free or PRO) you will have 2 or 11 type fields you can use.
Now you can configure the field you have just added.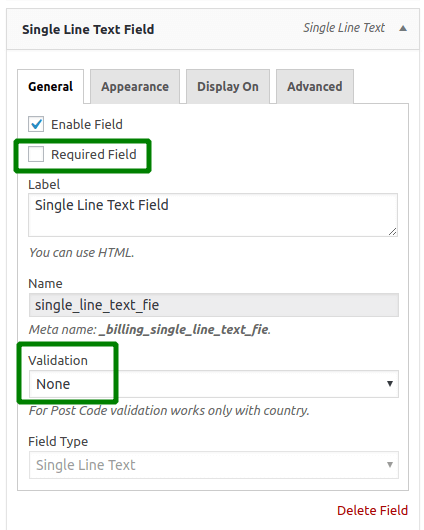 Some field types share the same set of options such as:
Required Field
Validation
You can use the first one if you want a customer to have to provide some value to the field. It won't be possible to make an order without filling the field.
The second option lets you validate what a customer provides to the field. You'll find more information about this feature in our article WooCommerce Checkout Validation →
Radio and select fields have an additional setting - Options: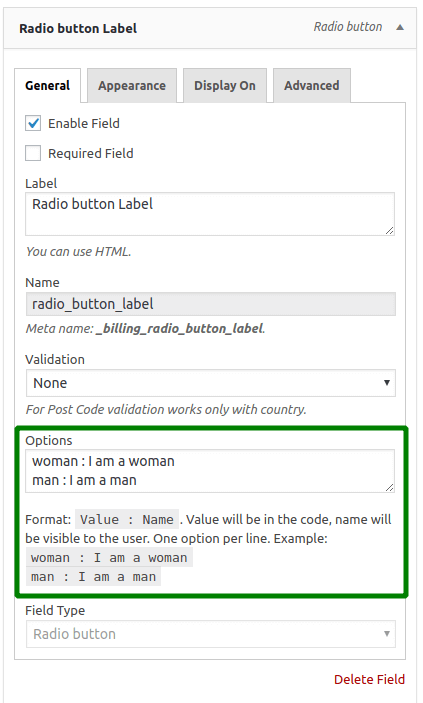 On the Flexible Checkout Fields' settings screen, you can also rearrange the default or custom fields.
More features you may find useful
That is just a beginning. As I said earlier, we have created other guides about WooCommerce Custom Checkout Fields. I recommend you one of these.
What interesting will you find in that article?
You'll learn about styling the fields: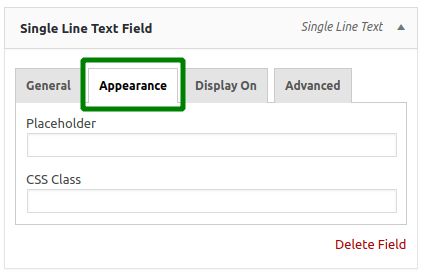 We'll tell you a bit about the Display On feature: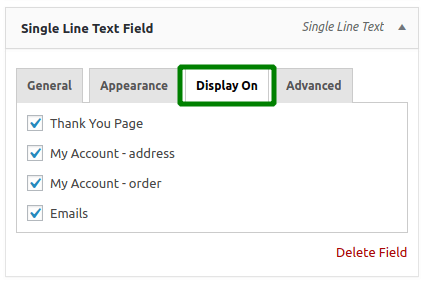 You'll also learn about a great feature - Conditional Logic: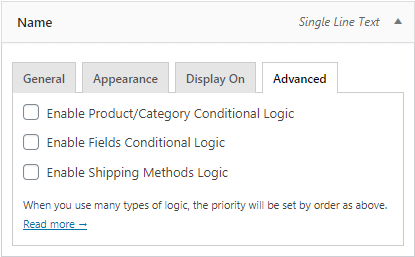 You can read about all of this in our Simple Guide to Configure Custom Fields →
Also, find out a dedicated guide about WooCommerce Checkout Conditional Logic →
Summary
You have already learned how to add WooCommerce Custom Billing Fields to your store. How did this article help you? Do you need some more information? How can we help you with your store's checkout?
We're looking for your feedback. Let us know in the comments section below.