Have you already adjust your store to GDPR? In this article, I'll guide you through WooCommerce GDPR checkout. I'll show you new WooCommerce privacy options. Also, I'll teach you how to simplify your store's checkout so you'll collect fewer data.
GDPR stands for General Data Protection Regulation. It went into effect on 25th May 2018. WooCommerce 3.4 implemented a few new features so it's easier to adjust to the law.
New WooCommerce features
First, there is a new tab Account & Privacy in WooCommerce's Settings.
You can configure a few options concerning user's and customer's privacy. In this article, I want to concentrate on configuring WooCommerce GDPR checkout. That's why I marked Privacy policy on the screenshot.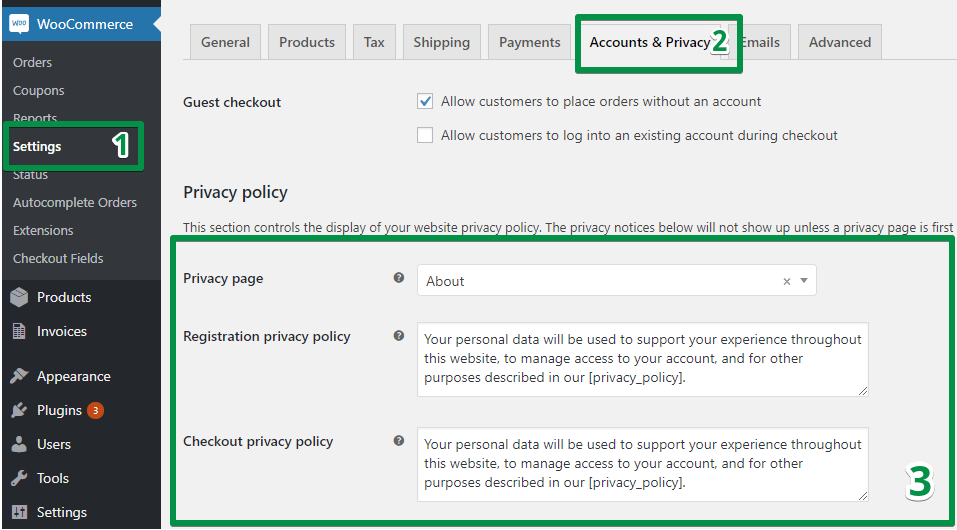 You can select here what is your Privacy page. If you don't have any, simply create a new page, provide your privacy policy and save it. Next, select the new page from the select box which you see in the screenshot.
Right under the Privacy page, you can provide Registration and Checkout privacy policy. WooCommerce will show them at the checkout: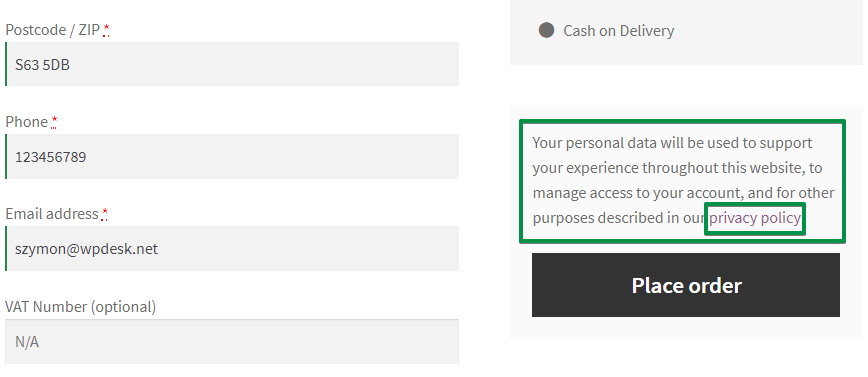 [privacy_policy] is a shortcode. It will show privacy policy with a link. Look on the above screenshot.
Adjust your store's checkout to any scenario
GDPR concerns privacy and processing user's data. Wouldn't it be easier if you have fewer data about users and customers?
You can edit checkout fields to achieve a simpler configuration. For example, you can remove all the fields but First Name, Last Name, and Email address. Such configuration helps convert more in stores selling digital goods. Whatever your needs are, there is a simple answer to anything related to WooCommerce checkout fields: Flexible Checkout Fields plugin.
Flexible Checkout Fields
I want to say a few words about this plugin. After that, I'll show you an exemplary configuration for WooCommerce GDPR checkout.

This is the plugin which let you do some magic with checkout fields. With this plugin you can:
easily add custom fields to the checkout,
edit the present ones,
or rearrange fields in the checkout etc.
With these features, you can configure WooCommerce GDPR checkout the way your business need.
I want you to know that over 70,000 stores use this plugin worldwide on a daily basis. People rate this plugin 4.6 out of 5 stars.
As one of our users said, this plugin is very useful :)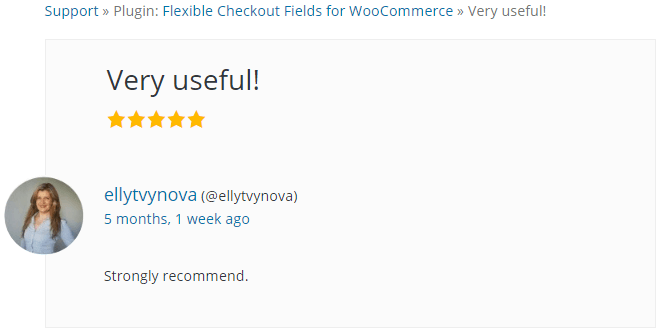 What's more, you can download this plugin for free!
Flexible Checkout Fields WooCommerce
Edit, add new or hide unnecessary fields from the checkout form. It's all about conversions and better user experience.
Download for free
or
Go to WordPress.org
WP Desk
Last Updated: 2022-06-20
Works with WooCommerce 6.3 - 6.6.x
WooCommerce GDPR Checkout Example
You can hide shipping address if you need to. Also, you can hide all unnecessary fields to create checkout for digital goods.
Go to WooCommerce → Checkout Fields. You'll find your checkout fields there.
Look at the Street address: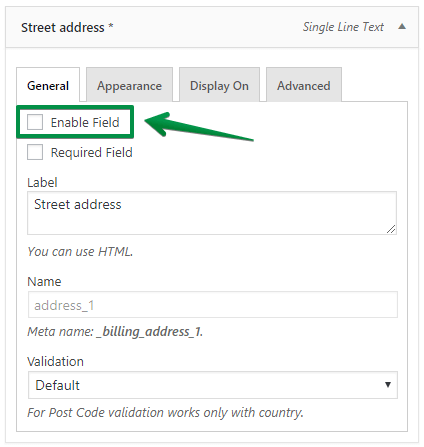 Unmark this checkbox if you want to hide the field. You can hide the default WooCommerce fields!
This way you can left only:
First name field
Last name field
And email address field
on the checkout page.
Sounds incredible? Check it out: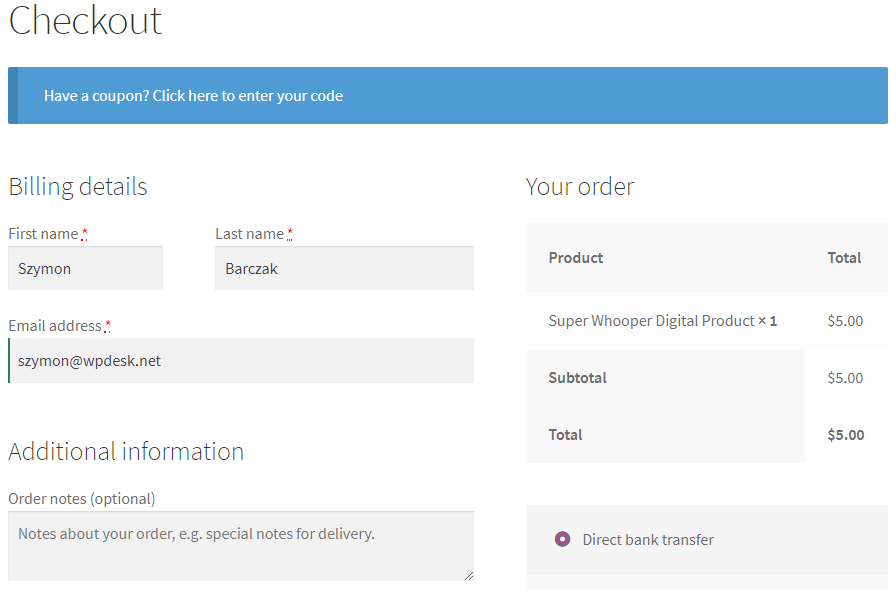 I have already created a guide about
WooCommerce Checkout Page
 - find out what more you can achieve with the 
Flexible Checkout Fields
!
Summary
In this quick article, I've guided you through the WooCommerce GDPR checkout topic. Let me know if this article helped you.
Also, you may find our WooCommerce Checkout Guide interesting for you.