In this article I will tell you how to use the Flexible Product Fields plugin to add a multiple checkbox field type. This field type is available in the free version of the plugin. Carry on reading and find out how to do it step by step.
Why is the multi-checkbox field useful to your product page
Were I to answer this question only with a few words, I'd say: it certainly enriches your product. Undeniably, adding as much information as possible makes your product page more attractive. This way the user may personalize the item as per his preferences. At the same time you, by giving him the opportunity to do it, you gain the competitive edge. As a result, you sell more and consequently - earn more. As easy as that!
Multiple checkbox field type: examples
Food delivery restaurants
Firstly, food ordering websites and apps. Multi checkboxes work great for any take away restaurant, which offers online food delivery. Give your customers the possibility to add extra toppings to their pizzas, check the allergies or intolerance they suffer from or mark all the extras they are craving for.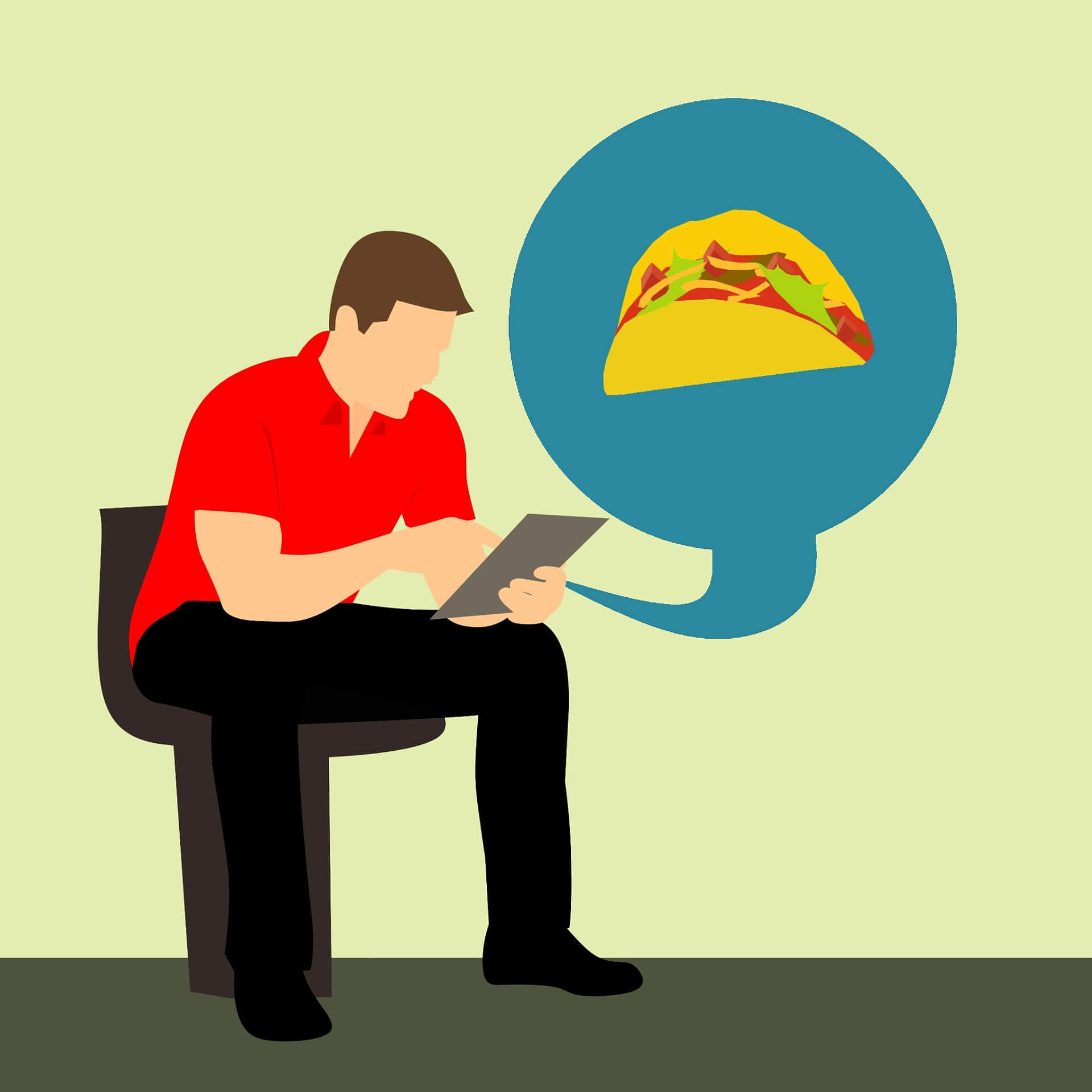 Secondly, online shops for clothing personalisation. Enable your customers to personalize their clothes. Allow them to add some inscription on a shirt, cap or socks. Prepare a multiple choice list with items they can modify, as desired. 
Questionnaires and surveys
Thirdly, questionnaires and checklists. Ask your customers how they found out about your business. Was it a TV commercial? A word of mouth recommendation? Prepare a multiple choice questionnaire and find out.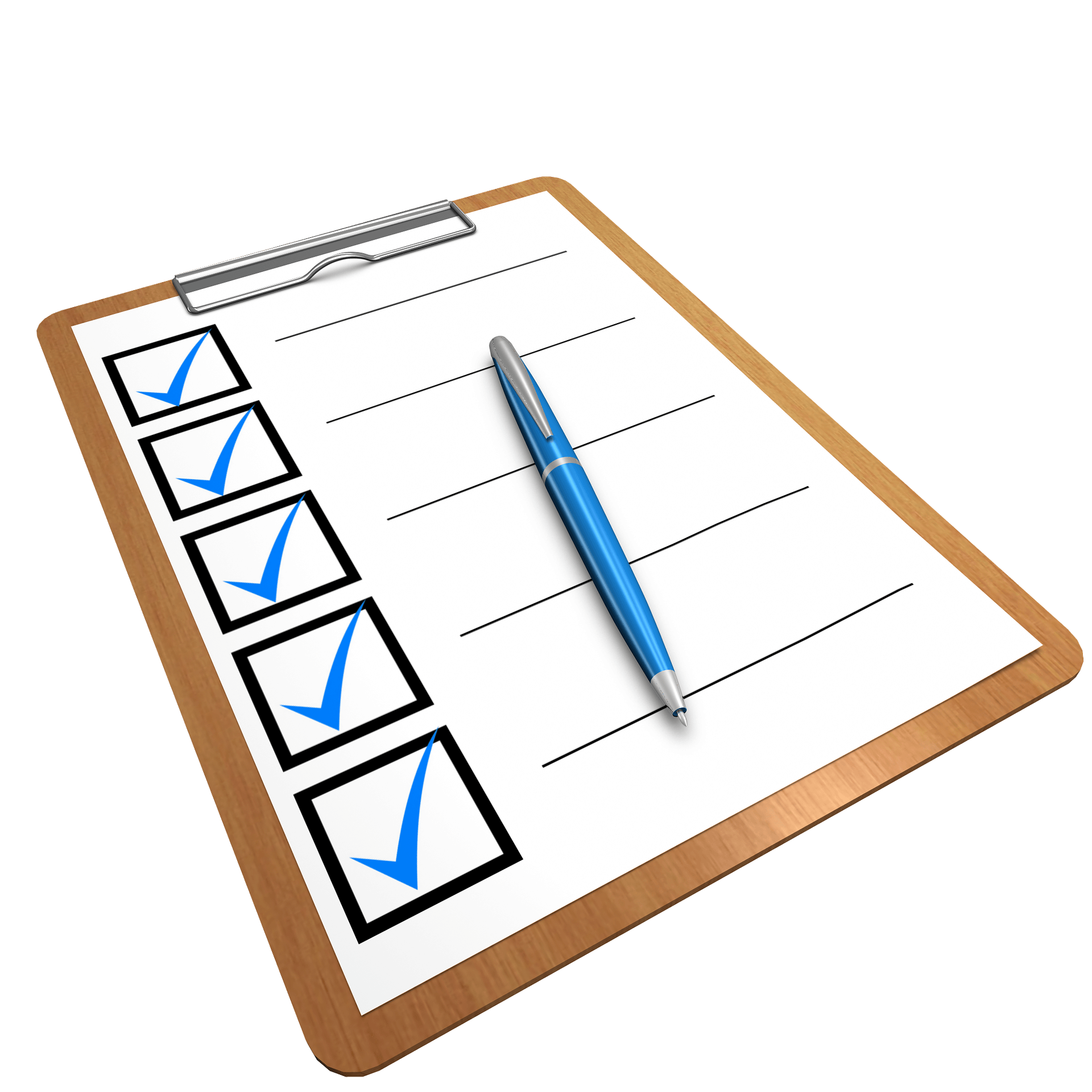 Reward customers for their loyalty
In addition to all of the above, you can also reward your customers for their loyalty. In other words, add some extra gifts to their orders. Let them choose from one or more available options. Do you want to reward them with a discount code or a physical item? Remember you can always check some answers by default and set the minimum and maximum number of checked boxes. 
So how to add the multiple checkbox field to your product page?
Ok, so let's see how you can add this field type to your WooCommerce product page. First things first: download the Flexible Product Fields plugin. The multiple checkbox field is available in the free version of the plugin. It has been recently updated and from now on you can choose from 18 different field types, which are available in the free version of the plugin. However, some extra features, like pricing or conditional logic, are available only in the pro version of the plugin.
Flexible Product Fields for WooCommerce Product Page
Create a product wizard to sell engravings, gift wrapping, gift messages, business cards, stamps and optionally charge for it (fixed or percentage).

Download

or

Go to WordPress.org

WP Desk

Last Updated: 2022-06-14

Works with WooCommerce 6.2 - 6.6.x
Watch this video and find out what this plugin can do in its free version:
Once you've downloaded it, this is what you'll see. You will notice a new tab in the Products submenu: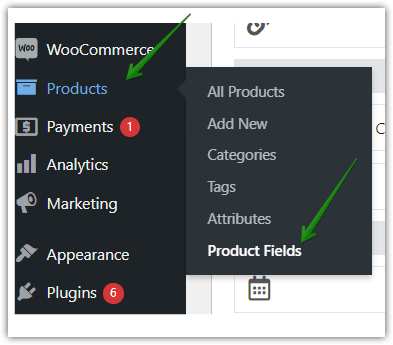 That's The Flexible Product Fields plugin. Click it and then  select the Multi-checkbox field type, which is placed in the Option Fields section: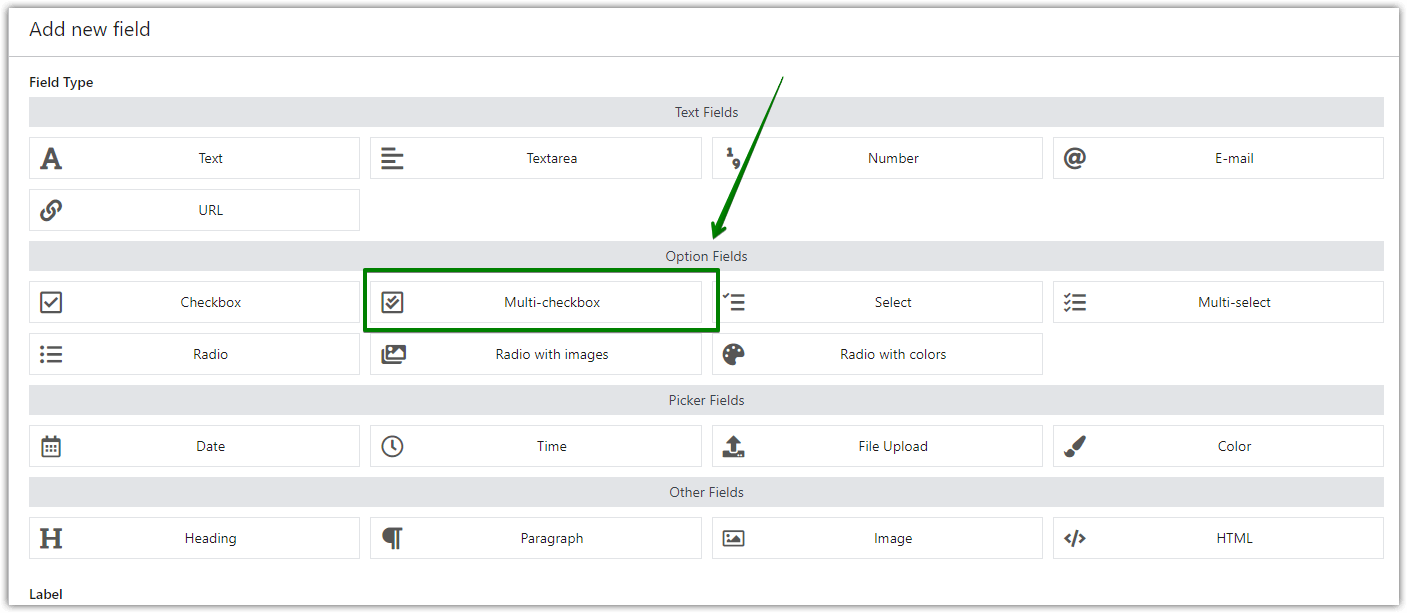 Start to personalize your multiple checkbox field. 
Let's imagine we owe a pizzeria 🍕and we want to give the customer the option to add some extra toppings.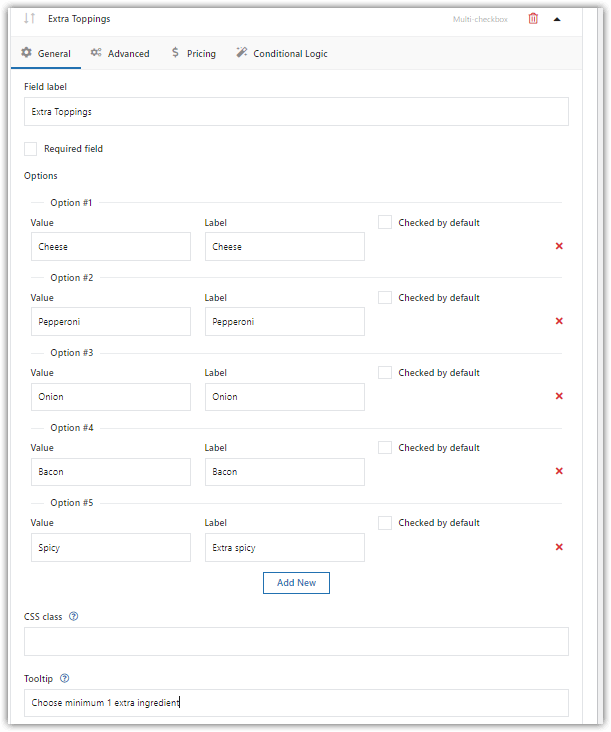 In this step you can also choose whether you want to check some values by default. 
*Please check our Documentation to read in more detail about all the fields in the configuration. All your doubts will be answered there.
The Advanced Tab
Now if you go to the Advanced tab, you can configure your multiple checkbox further. An example: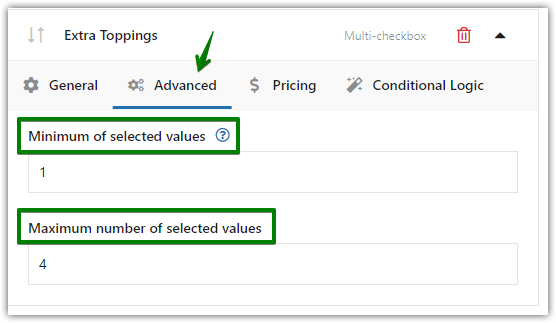 Likewise in the Pricing tab. Again here, an example of a possible configuration: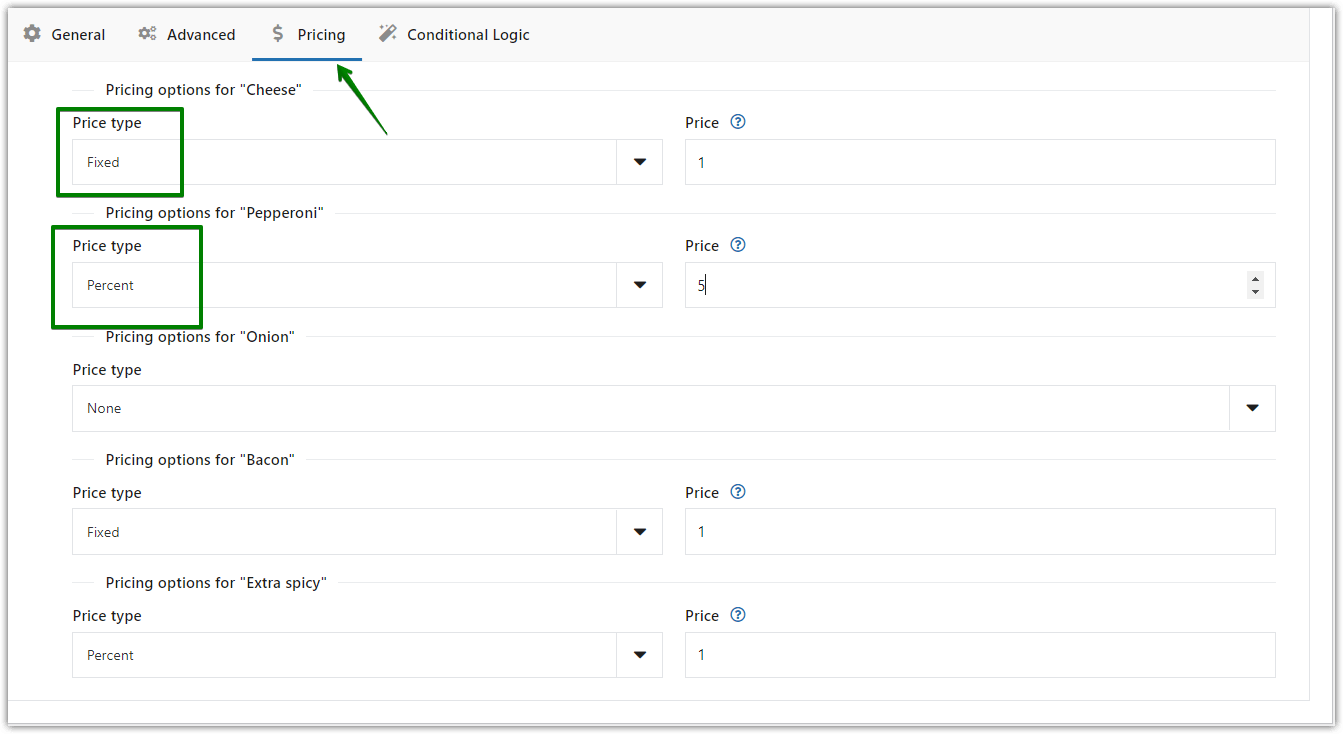 Last but not least, you can additionally configure conditional logic for your multi checkbox field. There is a whole section about how it works and how you can apply it described in our documentation.  
Don't forget to Save and Update your changes!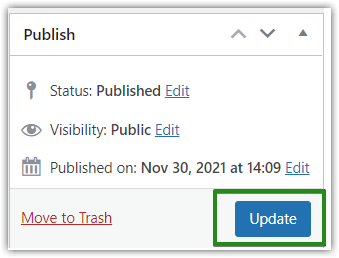 The final result
And now let's have a look at our final result 🎉: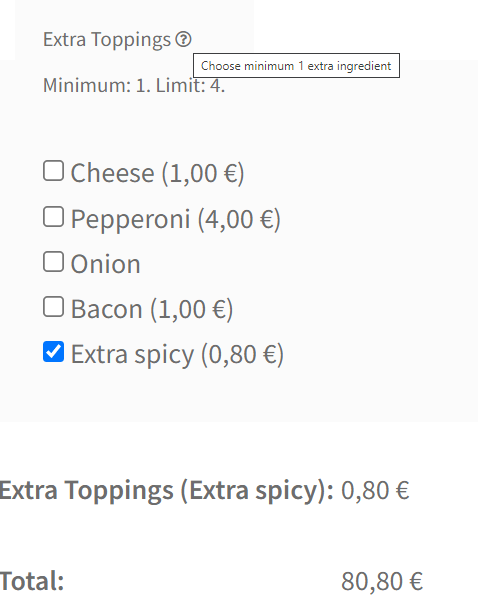 P.S. As you can see, I like it extra spicy 😉
To conclude, altogether this is how you add the multiple checkbox field type to your WooCommerce Product Page. Remember you can personalize this field according to your needs. It has plenty of options and is perfectly editable. Comment this section if you want to find out more about this or other customization options.