Do you want to send your parcels with UPS in your WooCommerce store? You are in the right place, then. In this article, I'll show you WooCommerce UPS plugin (free) and how to integrate it into your store. You'll get such features as live shipping cost calculations and worldwide shipping.
Do I need a plugin for WooCommerce UPS shipping?
Yes, you will need a plugin. And you want it to be at as low cost as possible, right? I have it for you and it's free. It's called WooCommerce UPS Shipping and you can download it now.
UPS WooCommerce Live Rates and Access Points
UPS WooCommerce plugin lets you offer a full range of UPS shipping options. UPS Access Points support and Live Shipping Rates, integrate in 5 minutes.
Download for free
or
Go to WordPress.org
WP Desk
Last Updated: 2020-08-10
Works with WooCommerce 3.7.0 - 4.3.x
This WooCommerce UPS plugin is a brand new addition to our lineup of WooCommerce shipping plugins used by over 6,000 stores worldwide on a daily basis!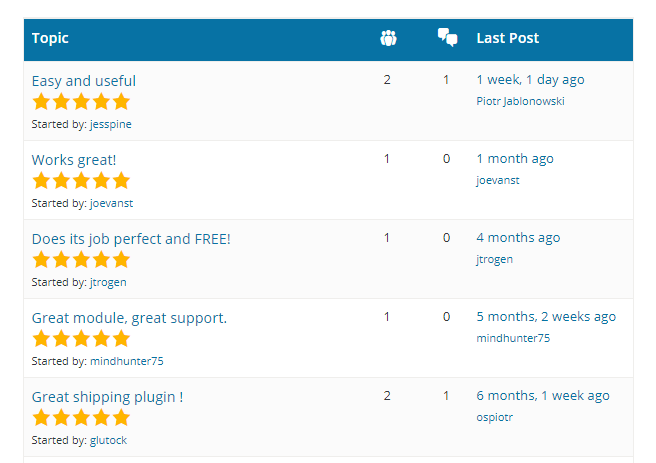 Our plugin has also been reviewed in LearnWoo's article about top free WooCommerce UPS Shipping plugins. Check it out!
But let's get back to work. You need UPS shipping in your store and I'm going to show you how to make it.
WooCommerce UPS plugin - installation
Once you downloaded the UPS plugin, you need to install it. You need to go to the Plugins → Add New section in your admin panel. Then click the Upload Plugin button.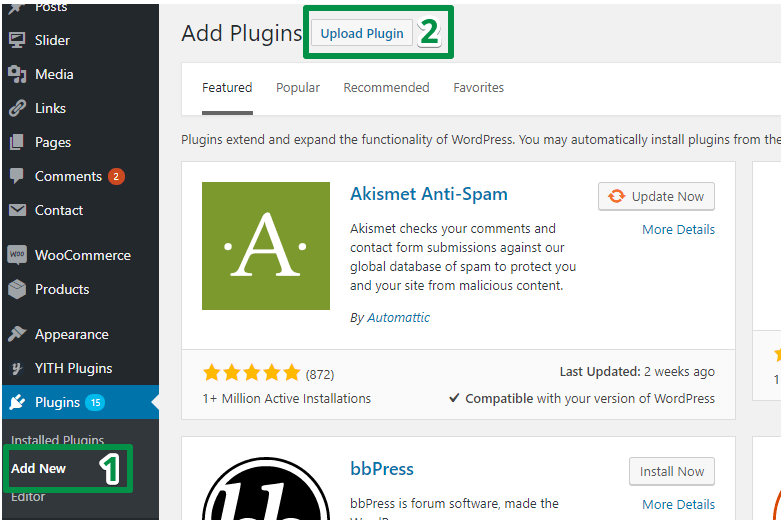 Next step is to activate the plugin. Got it? OK, you are ready to configure it. Click the Settings link on the Plugins page.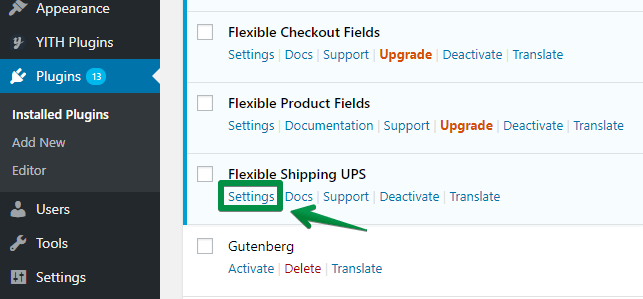 You will be redirected to the plugin settings.
How to configure the WooCommerce UPS plugin
API Settings
You need an UPS account. If you don't have the UPS account, you can set it up for free. Just head over to WooCommerce UPS docs for details. When you have an Access Key, you can fill the fields in this section. Provide your user ID, Password, Access Key and Account Number.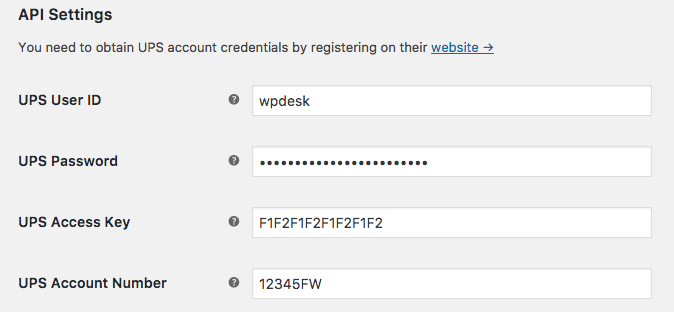 Origin Settings
You can set your custom origin in this section if you need. By default, the origin is taken from the WooCommerce settings (for WooCommerce 3.2 and higher). Custom origin is mandatory for older versions of WooCommerce.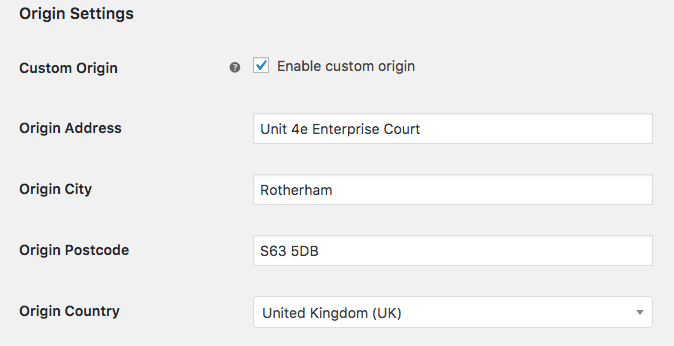 Advanced Options
Set your weight unit.
Debug mode is a developer option. You don't need it now. It's used when something is not working :)
API Status shows you if your store is connected to the UPS API. It will be available when you save the settings what you can do now.

So, does the API Status tell you it's OK? Then you are ready to add the UPS as a shipping method in your store. In not, please double check your API settings.
Add WooCommerce UPS to shipping methods
It's simple. Go to WooCommerce → Settings → Shipping → Shipping zones and select the shipping zone to which you want to add UPS shipping method.

On the next screen click the Add shipping method button and select UPS.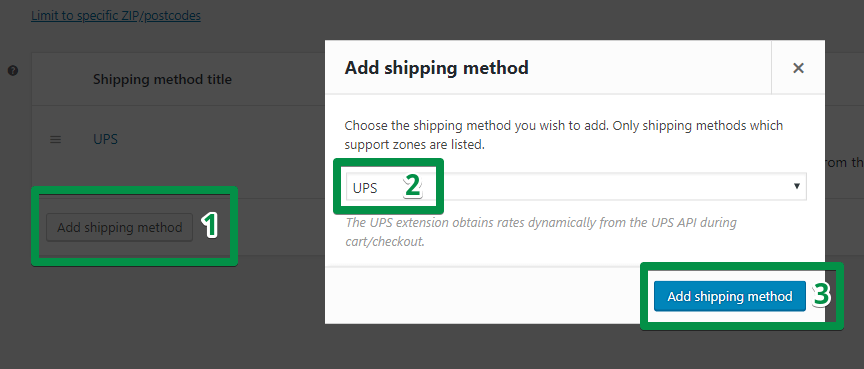 It's working now! Let's take a look: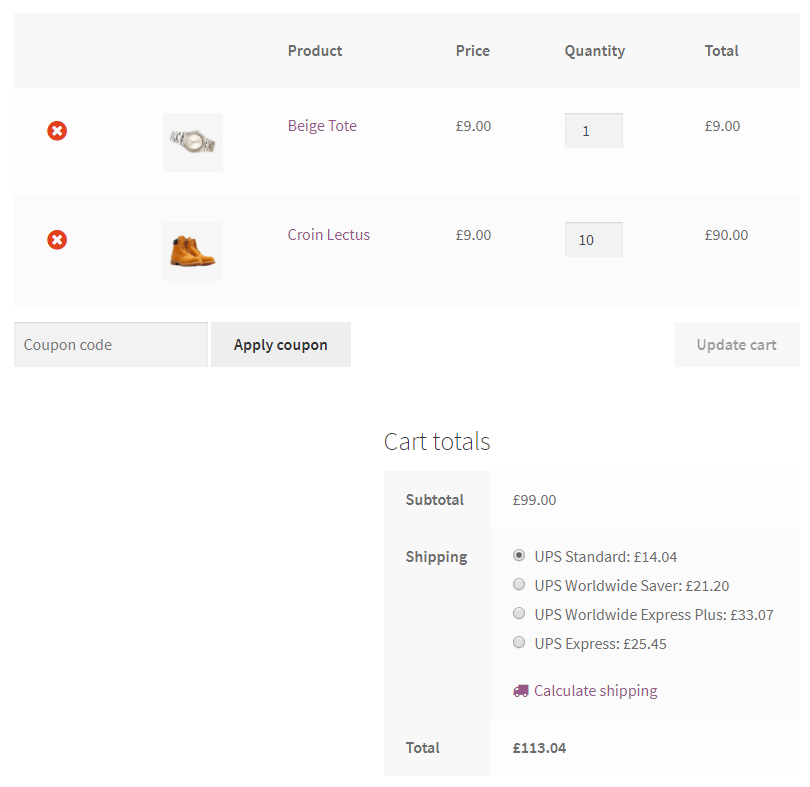 This WooCommerce UPS plugin works with worldwide shipping. It automatically calculates costs of both domestic and overseas shipping!
More features of the WooCommerce UPS plugin
This is an optional step. Our WooCommerce UPS plugin gives you some additional features. You don't have to use them. I just want to show you the UPS shipping method configuration: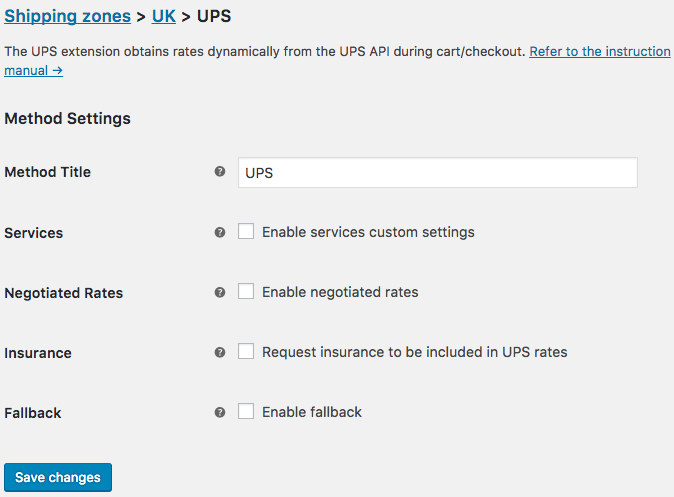 We have also created The Ultimate Guide to WooCommerce Shipping. Check it out if you want to know more about configuring shipping in WooCommerce.