Installation
Before you begin
Advanced Reports is an extension for a free WordPress Flexible Invoices plugin and also integrates with our Flexible Invoices for WooCommerce.
Flexible Invoices plugin is required. Try it for free :)
Configuration
Settings are located in menu: Invoices → Reports.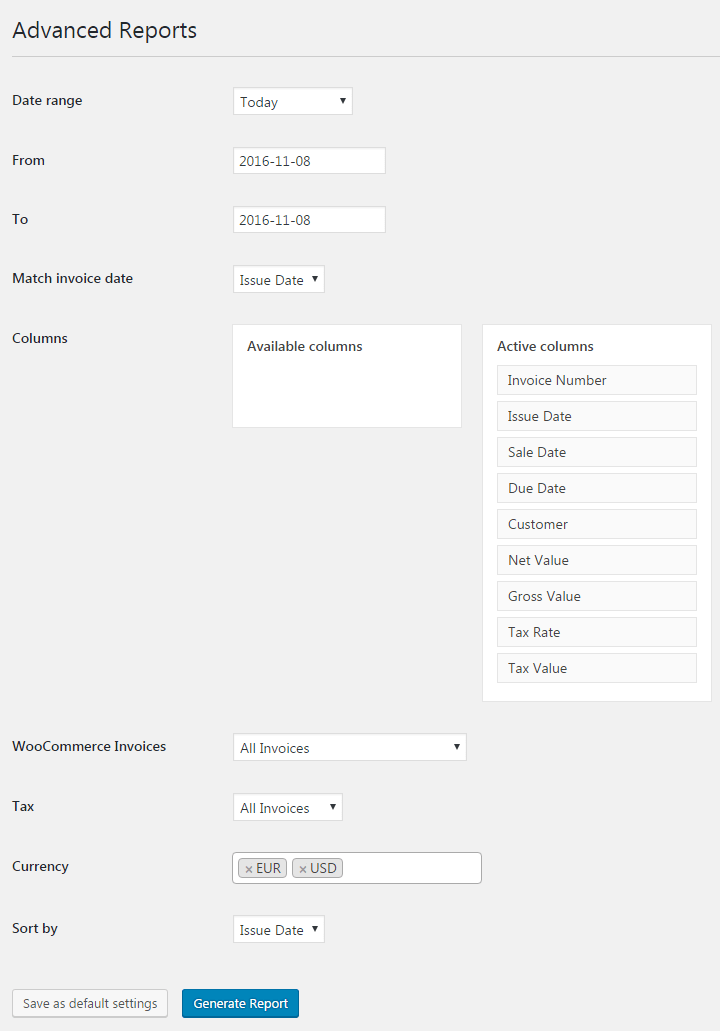 Date range
Select predefined date range or Custom range and set your own range.
Match invoice date
You can set date from invoice to Date range.
Columns
Select and sort columns which are on the reports. Just drag&drop them to the right place.
To add columns to report drag it from Available columns to Active columns.
WooCommerce Invoices
If you have Flexible Invoices for WooCommerce active then this option will be available. You can choose to show only invoices for WooCommerce orders.
Tax
You can set to show in report invoices including or excluding tax.
Currency
Filter by currency. Only invoices with selected currencies will be shown.
Sort by
You can also select the date of the invoice used to sort the report.
Save as default settings
If you set everything you can save the settings as default and generate report by clicking Generate Report