The beginners guidebook shall discuss the Account settings. During configuration, it's a bookmark that is frequently skipped by the sellers. However, these settings are as important as all the others, and so there is no point in marginalizing them, on the contrary, it's a good idea to give them some attention. The benefits from right configuration may turn out to be very useful in running your shop  
Go to your WP menu: WooCommerce → Settings → Accounts.
Account Pages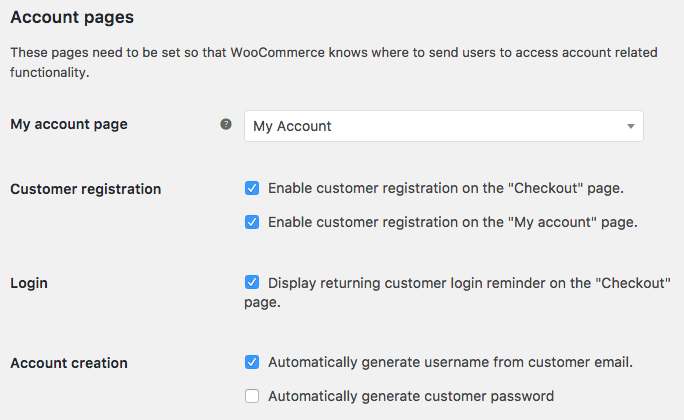 My Account Page
Here you set, where to send users, to access account related functionality. Select the My Account page, which is created when you activate WooCommerce or make sure that there is the shortcode [ woocommerce_my_account ] on selected page – otherwise, the account settings will not be displayed to the user.
Enable registration
Using that option you can enable registration on the Checkout page and/or My Account page. This option will let you decide, at which point your customers will be able to register at your shop.
Marking the option Enable registration on the Checkout page, shall enable customer to create his account upon placing order, immediately after he marks the Create an account? checkbox.

When you set the option Enable registration on the My Account page, after going to My account page, user shall be enabled to register.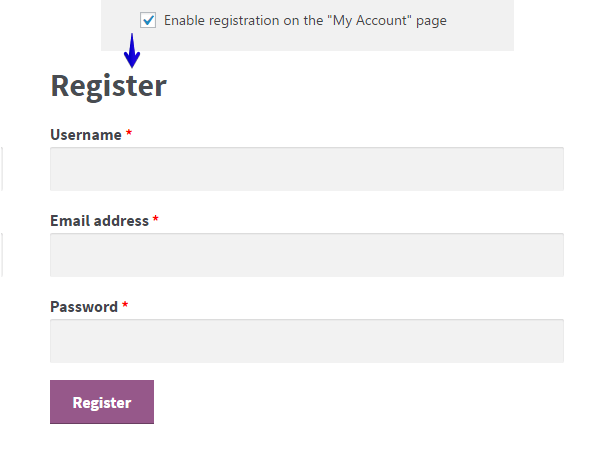 Login
In this section you can decide whether to Display returning customer login reminder on the Checkout page. If you mark this option, you will obtain the following effect:

Account creation
When creating his account, customer can submit his own username, but you can also help him out in that by creating username from email address. All you need to do is to mark in the settings the option Automatically generate username from customer email.

When this option is active, username shall be created from email prefix e.g. for email address wpdesksupport@gmail.com it shall be wpdesksupport. However shall your customer decide to use a repetitive prefix e.g. biuro@firma.pl his username shall be added with a number (e.g. biuro5, etc.).
In this section you can also decide if password used by customer is to be created by customer himself or if the system is to do it for him. If you mark the option Automatically generate customer password, it shall be sent onto email address given at registration.

My Account - endpoints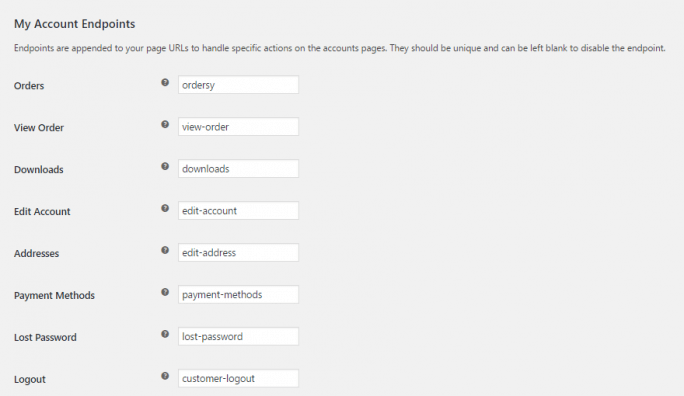 In this section should be set unique postscripts to the shop-name.pl/my-account/ URL address. Thanks to the postscripts, each page obtains a unique URL address. Make sure not to use Polish characters here. For example, URL for the checkout page can look like this:
shop-name.pl/my-account/orders
This does not look complicated, right? However, shall you have any questions, do not hesitate to ask them in your comments.